11/14/23 Webinar | The Effects of Inspiration: Exercise Capacity, Respiratory Mechanics, and Posture
Register before the live presentation to watch for free!
LIVE PRESENTATION:
Tuesday, November 14
10:00am PT (1:00pm ET)
If you can't watch live, all registrants will receive a recording within 24 hours of the live broadcast.**
The processes of inspiration (breathing in) and expiration (breathing out) are vital for providing oxygen to tissues and removing carbon dioxide from the body. However, what happens to the body when this process is interrupted by respiratory disease? According to the World Health Organization (WHO), hundreds of millions of people suffer from chronic respiratory diseases (CRD) every day. The question then becomes, how can you, the fitness professional, help your clients who struggle with asthma, chronic bronchitis, COPD, and now Long Covid? Discover a new type of client and how you can help improve the quality of life for those struggling with a respiratory disease.
---
Webinar made possible by the MedFit Education Foundation. Please consider supporting our mission by donating to the Foundation.
Description
ABOUT THE PRESENTER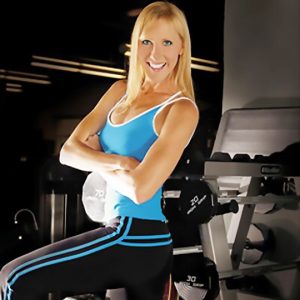 Known as the trainers' trainer, CarolAnn has become one of the country's leading fitness educators, authors, and national presenters. Combining a Master's degree in Exercise Science/Health Promotion with several fitness certifications and memberships such as FiTOUR, ACSM, ACE, AFAA, and LMI, she has been actively involved in the fitness industry for over 25 years.
She has executed her leadership and business skills within her career through various positions such as Wellness/Fitness Coordinator, General Manager, and Studio Owner. She specializes in teaching functional movement, pilates, yoga, TRX, HIIT, weight management, and behavior modification.  She is the creator and star of The Steel Physique Fitness on Demand series. She is a freelance health & fitness expert content provider for various companies and organizations such as eHOW.com and LiveStrong.com.  She is currently the Founder and Director of Education for Chiseled Faith, a Faith Based Health and Fitness Program for churches.
---