10/24/23 Webinar | The Perimenopausal Years: Musculo-Skeletal Health, Sports Performance and Managing Injuries
Register before the live presentation to watch for free!
LIVE PRESENTATION:
Tuesday, October 24
10:00am PT (1:00pm ET)
If you can't watch live, all registrants will receive a recording within 24 hours of the live broadcast.**
Hormonal change affects bones, joints, muscles, and pelvic floor. Discover strategies for strengthening bones, protecting and managing joint pain, maintaining muscle power, strength and quality, maintaining balance and coordination through midlife and beyond. Address common injuries affecting active women in midlife and get tips and practical examples for managing exercise in the perimenopausal years (e.g. tiredness, hot flushes, pelvic floor changes).
---
Webinar made possible by the MedFit Education Foundation. Please consider supporting our mission by donating to the Foundation.
Description
ABOUT THE PRESENTER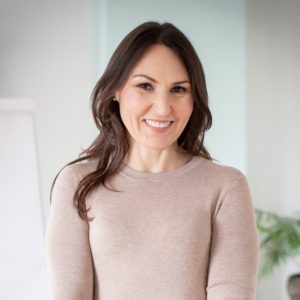 Claire Callaghan is a Chartered Physiotherapist specializing in Sport, Exercise and Women's Health. With 25 + years experience, she's focused on supporting women in staying pain free, energized and active.
Claire received her primary degree in Physiotherapy (University of Queensland, 1995). She worked in the NHS and private sector in Australia and the UK, as well as for local and national sports teams. She completed her Masters in Sport and Exercise Physiotherapy at Cardiff University (2011), which included research on how to best support women in maintaining and improving joint, muscle and wider health.
She led the University of Bristol Sports Medicine Clinic for many years, working with students, the wider public, including national and international athletes across numerous sports. Currently, Claire does 1:1 physiotherapy assessment and treatment and offers workshops & speaking events.
---