The Meditation Landscape
$9.95
This webinar was live broadcast on June 23, 2020. You are purchasing a recording. You have 30 days from purchase date to download.
Presented by Angela Singer
Meditation research studies are plentiful, and the benefits of a formal practice are encouraging. But when it comes to selecting a meditation method or technique, what factors should be considered and how do they affect the brain and body differently?
In this webinar you'll learn:
The various categories of meditation
The differences between meditation apps, in-person studios, and solo practice
Meditation myths and why it's helpful to dispel them
How a person can create a practice that benefits their unique situation
---
MedFit Network professional members receive free access to this webinar. If you're a member, click here to log in to your account and access free registration. [Not yet a member? Click here to learn more about membership]
Description
ABOUT THE PRESENTER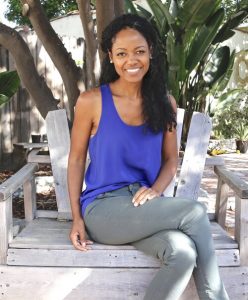 Angela Singer has been studying and practicing meditation and mental wellness for 7 years. Through earning meditation and wellness coaching certifications, she's created a toolbox of accessible mental wellness workouts for all levels. She is the founder of Traverse Meditation Studio, a boutique, virtual studio.
She teaches her students and clients to unlock their natural intelligence and creativity, reconnect to their flow state, and achieve professional and personal resiliency. For many clients, this expansion is felt in all aspects of life. Through her research of neuroscience, neuroplasticity, meditation, positive and perceptual psychology, and the mind-body connection, she's found that human beings can have an immense amount of power over how we experience life. When we develop and practice this superpower daily, it can become a habit that transforms how we live our lives.
Among many other things, meditation and mental wellness workouts have helped her step into her expression as a voice actress, painter, and entrepreneur. It brings her so much joy to share these practices with clients to help them experience more of what they want in life.
---