Reduce the Threat: 5 Things We Do with All of Our Chronic Pain Clients
$9.95
This webinar was live broadcast on November 10, 2020. You are purchasing a recording. You have 30 days from purchase date to download.
Presented by Anthony Carey
There are characteristics common in almost all clients suffering with pain. Although the effects vary individual to individual, providing insight and tools to these characteristics are empowering and beneficial to anyone struggling with ongoing pain.
During this webinar, attendees will
Be introduced to the bio-psycho-social model applied to pain
Learn characteristics of common in chronic pain clients
Learn 5 powerful tools that all chronic pain clients can benefit from.
---
MedFit Network professional members receive free access to this webinar recording. If you're a member, click here to log in to your account and access past webinars. [Not yet a member? Click here to learn more about membership]
Description
ABOUT THE PRESENTER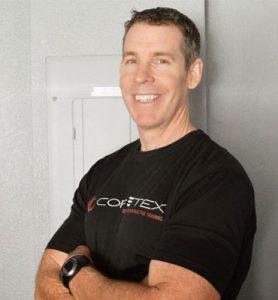 Anthony Carey holds a Master's degree in biomechanics and athletic training and is the inventor of the Core-Tex™. Anthony is recognized internationally as a leading expert in biomechanics, corrective exercise, functional anatomy and motor control. He was named Personal Fitness Professional Magazine's 2009 Personal Trainer of the Year and has received recognition for his work in the national media, including the New York Times, Time Magazine and Oprah's "O" Magazine.
Anthony has authored two best-selling books: The Pain-Free Program: A Proven Method to Relieve Back, Neck, Shoulders and Joint Pain and Relationship and Referrals: A Personal Trainer's Guide to Doing Business with the Medical Community, and consults for the San Diego Chargers as well as some of the largest equipment manufacturers and health clubs in the world.
---