Joint Replacement Fitness Specialist Online Course
$799.00
This product is an online, self-study course.
Over 1 million Americans undergo joint replacements every year. Most of these procedures are life-changing, helping the recipient to get back to activities of daily living and improve their quality of life. But the work of recovery does not end with rehabilitation. Many are left with decreased overall strength, range of motion, as well as some movement dysfunction that has the potential of further improvement.
This 20-hour online course provides comprehensive education for the fitness professional to be able to safely and effectively train total joint replacement recipients. The professional will be able to confidently discuss the anatomy, physiology, the neurology of post-medical joint replacements and how to work with both clients and medical professionals alike. Additionally, marketing and business instruction will help the student employ this education immediately to build a network of referrals and generate and maintain total joint replacement clients.
Course Length: 20 hours
Course Authors: Dr. Grove Higgins and Pat Marques

---
MedFit Network (MFN) Membership
This course includes a free trial of a professional MFN membership. This offer is valid for new members only, and instructions for creating your MFN account will be sent after course purchase. Already a member? Existing MFN members are not eligible to receive a free trial, but do receive a discounted price on MedFit Classroom courses. Check your MFN account for details or contact ivy@medfitnetwork.org.
---
Payment plan available for purchases of $399 or more. (3-payment plan. Start for only 1/3 down at time of purchase.)
Description
Course Objectives
Understand why joints degenerate and may need replacement
Understand who makes a good candidate for a joint replacement
Understand common joint replacement technology
Understand joint replacement rehabilitation prior to post-medical training
Understand the role of the fitness specialist in post-medical training
Understand basic neurology for movement
Learn techniques and strategies to train clients who have undergone total joint replacement to improve their long-term outcomes
Lesson Overview
Module 1: General Information Regarding Joint Replacement
Lesson 1: How Joints Work – Anatomy, Physiology, and Neurology
Lesson 2: Common Reasons for Joint Replacement
Lesson 3: Conservative Treatment Options Prior to Surgical Interventions
Lesson 4: The Decision to do Joint Replacement
Lesson 5: Surgical Recovery and Complications
Lesson 6: General Rehabilitation for Joint Replacements
Lesson 7: Long-Term Considerations for Joint Replacements
Lesson 8: Neurology of Joint Replacement Motor Dysfunctions and Pain
Lesson 9: Overview of Exercise Programming for Joint Replacement
Module 2: The Knee
Lesson 10: Anatomy and Physiology of the Knee
Lesson 11: Pathophysiology of the Knee
Lesson 12: Knee Replacement Surgery
Lesson 13: Knee Replacement Rehabilitation
Lesson 14: Assessing the Post-medical Knee Replacement Client
Lesson 15: Training for the Post-medical Knee Replacement Client
Lesson 16: Programming for the Post-medical Knee Replacement Client
Module 3: The Hip
Lesson 17: Anatomy and Physiology of the Hip
Lesson 18: Pathophysiology of the Hip
Lesson 19: Hip Replacement Surgery
Lesson 20: Hip Replacement Rehabilitation
Lesson 21: Assessing the Post-medical Hip Replacement Client
Lesson 22: Training the Post-medical Hip Replacement Client
Lesson 23: Programming for the Post-medical Hip Replacement Client
Module 4: The Shoulder
Lesson 24: Anatomy and Physiology of the Shoulder
Lesson 25: Pathophysiology of the Shoulder
Lesson 26: Shoulder Replacement Surgery
Lesson 27: Shoulder Replacement Rehabilitation
Lesson 28: Assessing the Post-medical Shoulder Replacement Client
Lesson 29: Training the Post-medical Shoulder Replacement Client
Lesson 30: Programming for the Post-medical Shoulder Replacement Client
Module 5: Business Planning
Lesson 31: Business Development, Market Research, and Strategic Partnerships
Course Delivery and Assessment
This is an online course; all materials are delivered virtually. This course is delivered through video narrated slide presentations, and interviews. Comprehension of the material will be measured via a mandatory, multiple-choice item, competency assessment requiring a minimum of 80% correct responses in order to successfully pass.
Prerequisites
The completion of this specialization course, and the passing of its corresponding competency assessment, leads to a Certificate of Specialization. All of the online courses on MedFit Classroom which lead to a Certificate of Specialization are considered advanced level education, and are meant to be taken by fitness professionals who have previously acquired education and experience as a professional within the health and fitness industry. In order to receive the Certificate of Specialization, upon completion of this course you will be asked to provide proof of the following:
Evidence of a bachelor's or master's degree in fitness or health related field AND/OR possess a certification from a nationally-recognized certification, NCCA or ANSI/ISO accredited program AND
Evidence of professional liability insurance.
*If you do not meet the requirements for a Certificate of Specialization, you can request a Certificate of Completion.
Renewal of Specialization
This Certificate of Specialization will be considered valid for a period of two years. To keep the certificate current, you must complete 10 hours of continuing education, on relevant subject matter, and formally renew the certificate prior to the date of its expiration. As with many certifications and specializations in our field, professionals should anticipate some costs to continuing education and renewal of this certificate.
MedFit Classroom CEUs
The Joint Replacement Fitness Specialist course provides 10 CEUs toward renewal of MedFit Classroom fitness specializations.
Other Continuing Education Credits
This course is approved for:
2.0 CEUs from ACE
20 CEUs from ISSA
4 CECs from canfitpro
1.9 CEUs from NASM
1.8 CEUs from NSCA
If your certifying body is not listed, you will be provided with a Certificate of Specialization upon completing the course that can be used to petition your certifying body for credit. The MedFit Classroom team is happy to assist you with petitioning your own certifying organization.
About the Course Authors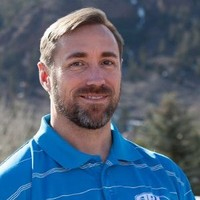 Dr. Grove Higgins is a chiropractor, rehabilitationist, soft tissue injury expert, researcher, biomechanist, human performance expert, speaker, and corporate health consultant. Since 1994, Dr. Higgins has been steeped in rehabilitative healthcare, first as a personal trainer/exercise therapist attaining his Doctor of Chiropractic in 2005.  Starting with hospital based acute care neurological rehabilitation, he quickly was able to apply his passional and learning to all areas of rehabilitation from orthopedic rehabilitation to working with military veterans with neurological injury and PTSD.
In 2009, Dr. Higgins started a non-profit, to which he wrote a curriculum to teach transitioning soldiers neurological and physical skills to augment performance and control their own pain. He assembled a large team of personal trainers to eventually work with over 3000 injured veterans in less than 3 years. Now in private practice, he works with professional/world class athletes to individuals with chronic long-standing issues that have failed to achieve results.
Neuroathlete was created to more broadly deliver neurologically based training to a global audience; to help individuals achieve their optimal performance and enjoyment of life through self-driven assessment and guided application of the same neurological drills and skills taught in his clinic.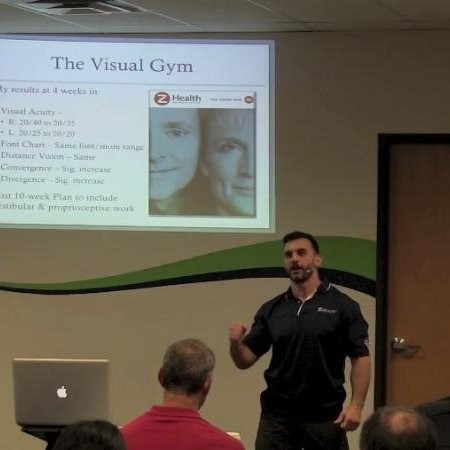 Master Trainer Pat Marques attended Indiana University where he participated in wrestling, rugby, and Army ROTC. After graduating and being commissioned as an Infantry officer, Pat served in the Active Duty Army for 20 years in the Infantry and Special Forces, including combat tours in Iraq.
Upon retiring Pat decided to try and combine his two passions – soldiers and fitness. As Pat pursued his education and certifications in exercise science, he volunteered as a trainer at a Colorado Springs-based military non-profit, where he first met Dr. Higgins. He was able to work with soldiers through adaptive physical training, helping them deal with amputations, chronic pain, PTS, and traumatic brain injury.
Along with attaining his BS in Exercise Science, Pat has completed over 600 hours of neurological training, becoming a Z-Health Master Trainer. He currently provides exercise therapy, movement reeducation, and strength and conditioning for all levels of clients at NeuroAthlete, from chronic pain sufferers to Olympic-level athletes. Pat strives to bring cutting edge knowledge and techniques to empower his clients to reach their goals – getting out of pain, recovering from brain injury, improving fitness, and maximizing athletic performance.