5/4/21 WEBINAR | What Is Health Coaching?
$0.00
Completely free webinar from MedFit Classroom!
LIVE PRESENTATION
Tuesday, May 4, 2021
10:00am PT (1:00pm ET)
IF YOU CAN'T WATCH LIVE, a recording is sent to all registrants the day following the live broadcast.
---
Many are still unsure of the role and duties of the Health Coach, including far too many doctors. This is where presenter Brian Prendergast has been able to "bridge the gap" the most in his career.
Health Coaches will be very important in the shift from sick care to health care. It's important to provide the MedFit industry with a true definition. What we are. What we are not. Certification. Potential opportunities, business development, networking, and more.
Webinar will be presented via GoTo Webinar.
Description
ABOUT THE PRESENTER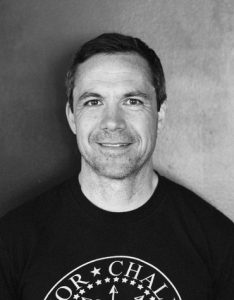 Brian Prendergast is the Founder and Head Coach of High Five Health and Fitness, and Co-Creator/Co-Host of The Two Fit Crazies and a Microphone Podcast. He is also the creator of #DadsWhatsUp, a free, social media home base for anyone (especially the dads) looking for a starting point for improving their health.
Brian is a Certified Integrative Nutrition Health Coach, Certified Personal Fitness Trainer and Group Fitness Instructor, and USA Track and Field (USATF) Level 1 Coach and Competitive Masters Runner.
Training, racing, coaching, developing fitness programs, mentoring aspiring athletes, improving health through nutrition and developing friendships; for Brian, it is all part of the journey. He has a passion for running, fitness and helping people. He helps people get out of their heads and into their hearts, to become the "healthiest person that they can be." You don't need to be great to start. But you need to start to be great! His only requirement of you is a desire to be better, healthier, fitter, stronger and most importantly, happier.