Breath AS Medicine: The Diaphragm & Functional Movement
$0.00
Completely free webinar from MedFit Classroom
This webinar was live broadcast on May 19, 2020. Any offers or discounts mentioned during the presentation may no longer be active.
Presented by Ed Harrold
The diaphragm muscle is the largest muscle in our body located below the lungs and heart and above the liver, gallbladder, stomach and spleen. In addition to its vital role in the breathing process, the diaphragm is the main muscle that connects our upper and lower body. A strong diaphragm not only gives us core stabilization, it gives us a broad range of motion in our lower backs, hips and buttocks. Most of our clients are shallow breathers. When we breathe only into the upper lobes of the lungs, we are not properly engaging the diaphragm muscle nor are we hitting the parasympathetic nerve endings housed in the lower lobes of the lungs. In this Breath AS Medicine webinar, we'll discuss how proper breathing plays a role in strengthening the diaphragm muscle for proper functional movement as well as parasympathetic activity.
---
Recording of this webinar is via GoTo Webinar. Click here to download a PDF of the presentation.
Description
ABOUT THE PRESENTER
Ed Harrold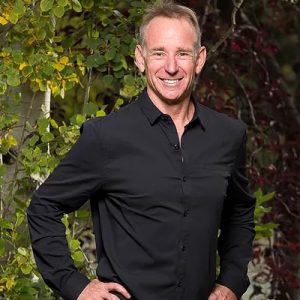 is an author, inspirational leader, public speaker, coach and educator. Ed's mastery in the science of mindful breathing has guided him to apply conscious breathing practices in corporate performance coaching, fitness & athletic training, healthcare trainings, stress reduction and overall health and well-being. Ed's book "Life With Breath" is available where books are sold. Ed's new book, "BodyMindBusiness" is available in 2020.
Today, Ed blends the fields of neuroscience and the wisdom of contemplative traditions into effective strategies to improve well-being in Corporate America, Healthcare, athletic performance and individual health. Ed's fluency in mindfulness-based strategies combined with the belief in the human potential gives him the depth and understanding to meet individuals and group needs across industries and platforms.
Ed is a contributing health & wellness editor for Huffington Post, Thrive Global, MindBodyGreen & PTOnTheNet. Ed's Breath AS Medicine Training offers CE in the healthcare, wellness coaching, fitness & athletic training sectors. Ed is a Faculty Member of the Medical Wellness Association.
---