Your Voice, Capitol Hill and America's Health
$0.00
This webinar was live broadcast on Tuesday, April 7, 2020
Presented by Diane H. Hart
Your voice can determine what is best for the health of all Americans. Explore the current issues at hand and the economic and healthcare impact of inactivity. Healthcare costs are the primary driver of the National Debt. Simple steps you, as a Citizen Advocate and Constituent, can utilize to influence members of Congress and amplify your belief system and message of health and wellbeing.
Enjoy an overview of the PHIT Act (H.R.1679, S 680) and what comes next. Every policy issue starts with an IDEA! #PassPhit.
Click here to download a PDF of the presentation.
Description
ABOUT THE PRESENTER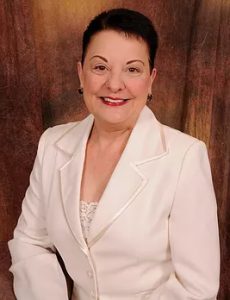 Ms. Diane Hart is the President and Executive Director of the National Association for Health and Fitness and is the key architect and Chair of the annual Global Employee Health and Fitness Month. Ms. Hart holds multiple national certifications in the field of fitness and health promotion and is a Health Educator for Blue Shield of Northeastern New York specializing in Corporate Fitness Programs.
Diane is the recipient of the 2016 Lifetime Achievement Award from the U.S. President's Council on Fitness, Sports and Nutrition and 2017 Inductee into the National Fitness Hall of Fame. Diane is honored to be an Industry Expert for the Medical Fitness Education Foundation and the MedFit Network.
---