Free Launch Webinar: Geriatric Fitness and Lifestyle Specialist
$0.00
Completely free webinar from MedFit Classroom!
MedFit Classroom is pleased to announce the launch of its newest online specialization course, Geriatric Fitness and Lifestyle Specialist.
Join course authors Holly Benson, Sharon Bourke and Cate Reade for this free webinar presentation to learn about this brand new specialist course.
During the webinar, the co-authors will:
+ Provide an overview of this new specialization course
+ Discuss the benefits of up-leveling your education and completing this specialization
+ Answer questions from live attendees
This webinar was presented live on October 7, 2021, but you can watch a recording via the button below. Any discounts mentioned during the webinar may no longer be active.
Recording available via GoTo Webinar.
Description
ABOUT THE COURSE
The aging of America is birthing new opportunities for fitness professionals. Today, and every single day for the next decade, 10,000 baby boomers will reach the age of 65. This generation is made up of roughly 73 million people who control more than two-thirds of the disposable income in the United States. These mature adults strongly value their independence to continue living the active lifestyle they love. They are determined to live longer, stronger and healthier lives than their parents.
It's estimated that 80% of the older population has one chronic disease and 77% have two or more. Diabetes, hypertension and complications from falls lead the list of health concerns. This means millions of people over age 65 looking for guidance from fitness professionals who are knowledgeable in exercise, nutrition and lifestyle principles that can help them improve functional mobility, while also preventing and managing chronic conditions to live their highest quality of life. This online specialization course will give you insights, strategies and tools to be a successful health professional in this rapidly growing market. Learn how to be a valued part of clients' continuum of care, working with the medical team to improve functional outcomes and positively impact people's lives.
Course Purchase: medfitclassroom.org/product/geriatric-fitness-and-lifestyle-specialist-online-course/
ABOUT THE COURSE AUTHORS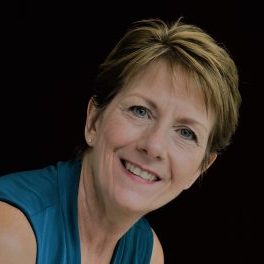 Holly Benson is a talented and energetic 35+ year veteran in both the Recreation and Fitness industries, earning bachelor's degrees in both fields from North Dakota State University. She has held several professional leadership positions over the years, as well as doing countless hours of personal training and teaching group exercise for older adults and special populations.  She has accrued several nationally recognized fitness certifications and considers herself an advanced-skills trainer specializing in exercise programming for chronic medical conditions, dynamic balance and fall prevention, and those wanting to regain strength and vitality after experiencing an injury or health set back. In her words… "I want to continue to create meaningful experiences for my students and training clients that will uplift them, teach them practical solutions to their physical challenges, and provide hope for a better life living in their body. Movement heals.  Any movement is one step closer to wellness. There is no need to live fearful of decline and/or sickness." 
She has become a successful certified medical exercise specialist and corrective exercise specialist. She previously mentored a team of trainers for the Apex Park and Recreation District. She has spearheaded the design of the first medical exercise program within the construct of a park and recreation district and will be building a referral network of medical professionals within the district's demographics. Read Holly's full bio…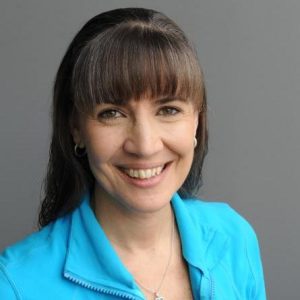 Sharon Bourke has been involved in the health and fitness industry for more than 28 years presenting, teaching, and coaching in fitness clubs and private studios throughout the Washington metropolitan area. She holds certifications in Medical Exercise, Personal Training, Pre & Postnatal fitness, Arthritis and Multiple Sclerosis.
Sharon founded the Life Energy Foundation, a 501(c)(3) nonprofit, to utilize her extensive experience and network to create exercise and behavior modification programs and resources to help people avoid becoming immobilized from their chronic condition. In addition, she presents workshops and seminars throughout the United States. She writes for numerous online publications, compelled to clarify confusing and misleading health information for the general population as well as offer modifications to those with disease-related concerns.
Sharon is the PFP (Personal Fitness Professional) Trainer of the month for January 2020. She was finalist for the 2019 MedFit Professional of the Year by MedFit Professional Magazine. She is a Board Member for the Montgomery County Women's Business Owners Association. Read Sharon's full bio…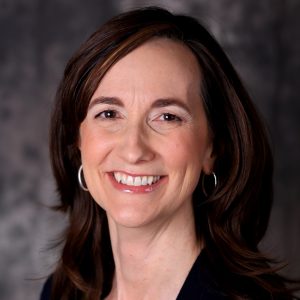 Cate Reade is a Registered Dietitian, Exercise Physiologist and Functional Medicine Practitioner candidate on a mission to improve functional mobility and health span utilizing the power of lifestyle medicine. Her lifelong love affair with health began in high school as a group exercise instructor.  She received her Bachelor of Science in Clinical Nutrition from SUNY Oneonta and continued her education by pursuing nutrition's top credentials of Registered Dietitian from the Academy of Nutrition and Dietetics.
She blended her love of movement with nutrition by earning a Master of Science in Nutrition & Physical Fitness from New York University.  Cate taught hospital-based weight loss programs before jumping into corporate fitness at Mobil Oil and Bristol-Myers Squibb Company, as Assistant Director of Fitness and Health & Fitness Coordinator, respectively.  Her passion was unleashed with creating and instructing personalized fitness and nutrition programs to boost the health and well-being of employees.  Since then, she has been teaching, writing and prescribing healthy eating and exercise programs for over 25 years as a private consultant, writer for IDEA and instructor for the American Heart Association's "Slim for Life" and "Active for Life" programs. Read Cate's full bio…