Free Launch Webinar: Type 2 Diabetes Fitness Specialist Online Course
$0.00
Completely free webinar from MedFit Classroom!
MedFit Classroom is pleased to announce the launch of its newest online specialization course, Type 2 Diabetes Fitness Specialist
Join course author Dr. Rick Richey for this free webinar presentation to learn about this brand new specialist course.
During the webinar, Dr. Richey will:
+ Provide an overview of this new specialization course
+ Discuss the benefits of up-leveling your education and completing this specialization
+ Answer questions from live attendees
This webinar was presented live on Thursday, November 11. Any offers or discounts mentioned during the webinar may no longer be active.
Recording presented via GoTo Webinar.
Description
ABOUT THE COURSE
Every 21 seconds someone in the US is diagnosed with diabetes with 90-95% of those cases being Type 2. Diabetes has a profound impact on our healthcare system and can lead to comorbidities such as heart disease, stroke, high blood pressure, nerve damage, and more.
The good news: doctors recommend diet and exercise as interventions to help those with Type 2 Diabetes (T2D).  Though they provide nutritional guidance via certified diabetes educators and registered dieticians that study T2D and diet as interventions, there is little support on what and how to exercise and beyond 30 mins or daily walking or exercise.
This course is designed to help fitness healthcare professionals better understand the science, research, applications, and integrations of different types of exercise and how they support clients and patients with T2D. The course will also address behavior change support to provide strategies to confidently and comfortably integrate exercise into daily and weekly practice.
ABOUT THE COURSE AUTHOR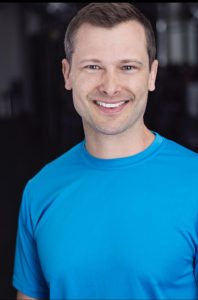 A combination of Southern charm and a passion for health and fitness education has made Rick an entertaining personality in the fitness industry. Rick has been in the fitness industry since 2002 as a certified personal trainer, training manager, educator, orthopedic massage therapist, college and university adjunct professor, fitness industry presenter, as well as a subject matter expert and talent for fitness industry educational videos and written content.
He is the host of the NASM CPT Podcast / Webcast and formerly co-host of the Omnia Fitness Podcast with Rick and Drogo – powered by Everlast for two years. Rick is regularly used by media outlets for quotes and content regarding fitness and wellness. He has also written chapters in the National Academy of Sports Medicine (NASM) Essentials of Personal Training textbook and Corrective Exercise textbooks. He has fought competitively in the World Kickboxing and Karate Association (WKA) and has served as a course educator for the NASM MMA Conditioning Specialist and the Everlast FIT certifications.
Rick is the owner of Independent Training Spot, personal training gyms located NYC, and co-owner of Omnia RēCOVER, an orthopedic and stress management facility in NYC. Other fitness brands Rick is associated with creating are The Daily Move Challenge, Human Movement Science (HMS) Resources, and Omnia Wellness. Rick has performed assessments, treatment, and/or training on numerous professional athletes, artists, and performers.
Rick has a master's degree in exercise science with a focus on performance enhancement and injury prevention and a doctorate in health science and exercise leadership from CalU.