Free Launch Webinar: Stroke Recovery Fitness Specialist
$0.00
Completely free webinar from MedFit Classroom!
MedFit Classroom is pleased to announce the launch of its newest online specialization course, Stroke Recovery Fitness Specialist.
Join course authors Dr. Grove Higgins and Coach Pat Marques for this free webinar presentation to learn more about their brand new course.
During the webinar, Grove and Pat will:
+ Provide an overview of this new specialization course
+ Discuss the benefits of up-leveling your education and completing this specialization
+ Answer questions from live attendees
+ Webinar registrants will be eligible for an exclusive limited-time launch discount on the course. (50% off!)
This webinar was presented live on May 12, 2021. Any offers or discounts mentioned during the webinar may no longer be active. Recording presented via GoTo Webinar.
Description
ABOUT THE PRESENTERS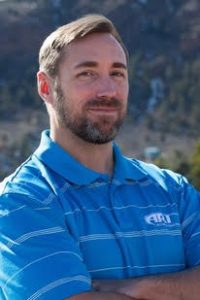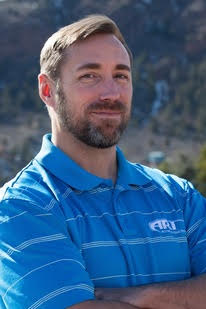 Dr. Grove Higgins is a chiropractor, rehabilitationist, soft tissue injury expert, researcher, anatomy instructor, biomechanist, human performance expert, speaker, and corporate health consultant.
Since 1989, at the age of 15, Dr. Higgins started his career in healthcare as a hospital-based acute care rehabilitation aid working with strokes, amputees, and degenerative neurological disorders. By 16, he had earned his first personal training and nutrition consultant certifications from the ISAM/AAAI and began working with private clients as an independent contractor. He moved into the area of Athletic Training in 1996 at the collegiate level at the University of Colorado in Colorado Springs.
Dr. Higgins began working with his mentor and soft tissue innovator, Dr. Michael Leahy, in 1999, quickly inspired to his professional calling as a Chiropractor. As a student at New York Chiropractic College, he graduated Magna Cum Laude and honors. During that time, Dr. Higgins worked as a biomechanics research assistant conducting research in gait mechanics and talocrural kinematics using 3D mapping techniques and vector analysis. He also completed the foundational research reviewing 500 papers on childhood foot development.
Additionally, Dr. Higgins has been teaching functional-based anatomy since 2003. His audience has been doctoral students, trainers, manual and allied health professionals, as well as medical doctors and dental practitioners. He is currently developing a neurological pain curriculum for the Colorado Veterinarian Association to address animal (vertebrate) fascial and trigeminal based pain syndromes. He is proud to have helped stand up the Institute of Anatomical Research, an independent, Colorado-based non-profit.
In 2006, Dr. Higgins returned to Colorado to apply his passion and learning to all areas of rehabilitation and manual therapy in clinical practice as well as a corporate consultant. In 2008, he assisted Ingersoll Rand Corporation in studying repetitive motion injuries in one of its manufacturing divisions resulting in a corporate-wide change in policy and procedure saving hundreds of thousands of dollars every year.
In 2009, Dr. Higgins started a non-profit called Lifequest Transitions, to which he wrote and implemented a curriculum teaching over 2500 transitioning wounded, ill, and injured soldiers neurological and physical skills to augment performance and control their own pain. He currently works with a wide variety of professional and world-class athletes to individuals with chronic issues that have failed to achieve results.
In 2015, Dr. Higgins cofounded Neuroathlete with Coach Patrick Marques (LTC, US Army Ret.) and Peter Hoversten. Neuroathlete's goal is to more broadly deliver neurological training to a global audience. They have helped individuals achieve more optimal performance and enjoyment of life through self-driven assessment and guided application of the same neurological drills and skills taught in his clinic. His clients are truly global from Sweden to Taiwan and are willing to travel to Colorado to spend intensive periods of time to be treated and train with him and his team.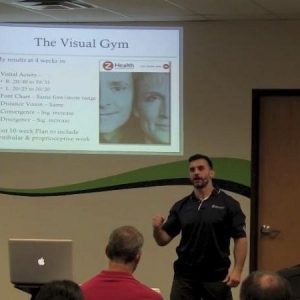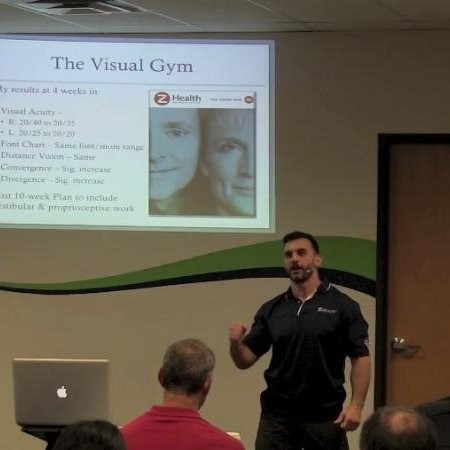 Master Trainer Pat Marques attended Indiana University where he participated in wrestling, rugby, and Army ROTC. After graduating and being commissioned as an Infantry officer, Pat Marques served in the Active Duty Army for 20 years in the Infantry and Special Forces, including combat tours in Iraq.
Upon retiring Pat decided to try and combine his two passions – soldiers and fitness. As Pat pursued his education and certifications in exercise science he volunteered as a trainer at a Colorado Springs-based military non-profit to assist wounded, ill, and injured soldiers, where he first met Dr. Grove Higgins. He was able to work with soldiers through adaptive physical training, helping them deal with amputations, chronic pain, PTS, and traumatic brain injury. It was at this small non-profit, working with injured soldiers on a daily basis, that Pat discovered the power of using a neurological approach to training to get out of pain and improve fitness and performance.
Along with attaining his BS in Exercise Science, Pat has completed over 600 hours of neurological training, becoming a Z-Health Master Trainer. He currently provides exercise therapy, movement reeducation, and strength and conditioning for all levels of clients at NeuroAthlete, from chronic pain sufferers to Olympic-level athletes. Pat strives to bring cutting-edge knowledge and techniques to empower his clients to reach their goals – getting out of pain, recovering from brain injury, improving fitness, and maximizing athletic performance.