Innovative Approaches to Promoting Musculoskeletal Health in the Workplace
$0.00
Completely free webinar from MedFit Classroom
Presented by Mark Mulray and Kelly Sanders

This webinar will address some solutions that employers have implemented to tackle the rising costs of musculoskeletal disease in the workplace. The need for interventions has never been so great.  According to a report issued by the United States Bone and Joint Initiative (USBJI), an estimated 126.6 million Americans (one in two adults) are affected by a musculoskeletal condition which is comparable to the total percentage of Americans living with a chronic lung or heart condition. The cost is an estimated $213 billion in annual treatment, care, and lost wages.
We'll discuss evidence-based approaches to promote health and longevity of your workforce through safety, worker's comp, and corporate wellness programs regardless of your company size, industry, or the current state of health. Some of the approaches that will be discussed include onsite stretching clinics, workstation risk assessments, and Tele-PT services to more quickly triage and identify workplace injuries as well as determine which require immediate follow-up. These evidence-based approaches have been shown to improve the overall wellbeing of the employers' workforce.
This webinar was presented live on October 13, 2020. You are accessing a recording. Click here to download a PDF of the slides.
Description
ABOUT THE PRESENTER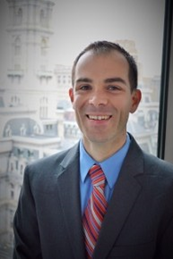 Mark Mulray is the COO for HealthWell Solutions, a national population health management company based in Bristol, PA. Mark holds a master's degree in Exercise and Sports Psychology and B.A. in Psychology from Temple University where he focused on health promotion and behavior modification strategies. He also completed his MBA in Health Care Administration at Holy Family University.
Mark has been certified as Personal Trainer through the American Council on Exercise and has worked in several capacities as a wellness professional. He has experience developing programming with diverse populations including children and adolescents, older adults, and college students. He has focused on workplace wellness and has implemented health and wellness programs at Nemours AI duPont Hospital for Children, Comcast, Aramark, Thomas Jefferson University, and the YMCA among others. Mark also serves as an adjunct professor in Exercise Science at the University of the Sciences in Philadelphia.
Mark participates in several organizations to promote health and wellness both at the workplace and in the community. He sits on the Board of Visitors for Samson College of Health Sciences at the University of the Sciences as well as the Council on Wellness Accreditation and Education for the National Wellness Institute, Medical Fitness Association Marketing subcommittee, and the Greater Philadelphia Business Coalition on Health's Health & Wellbeing Interest Group.
Mark enjoys spending time with his wife and three children outdoors and coaching youth sports. He likes to compete in triathlons and road races of all distances. Mark is an Ironman triathlete, 100-mile ultramarathon finisher, and recently qualified for the Boston Marathon.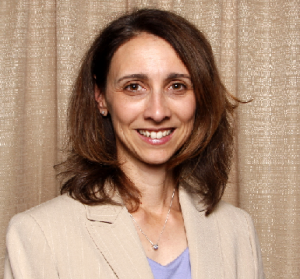 Kelly Sanders is President of Movement for Life, an employee owned physical therapy practice with outpatient clinics in Arizona, California and North Carolina as well as a musculoskeletal management solution, known as Everflex, which marries digital health with telehealth and in clinic therapy care.
Kelly has been active with the American Physical Therapy Association's Private Practice Section for a number of years through the editorial board of Impact Magazine as well as the Payment Policy committee. She is now serving on a Payment Policy task force for Value based care as well as the COVID-19 Advisory Committee. Kelly holds a Doctorate of Physical Therapy from the University of Southern California as well as a BA from UC Santa Barbara.
---