Sleep Physiology and Connection to Chronic Disease States
$0.00
Completely free webinar from MedFit Classroom
Presented by Dr. Allison Brager
This webinar will give a basic overview of the principles and practices of how and why we sleep, and how sleep timing & quality shape overall health status. Special emphasis will be placed on disrupted sleep cycles including shift work and how such disruption leads to a downward spiral of chronic health issues at behavioral, physiological, and molecular levels.
This webinar was live broadcast on September 8, 2020. You are accessing a recording via GoTo Webinar. (Click here to download a PDF of the presentation)
Description
ABOUT THE PRESENTER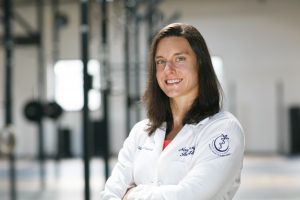 Dr. Allison Brager is an expert in sleep physiology and relevance to issues of mental health. She serves in several leadership and scientific advisory board positions with professional research societies, industry, and professional, Olympic, and collegiate teams.
She has over 30 publications in flagship journals of medicine, neuroscience, and physiology widely featured by large media outlets and is author of the popular science book Meathead: Unraveling the Athletic Brain. She has a Sc.B from Brown University and a PhD from Kent State University.
---