Optimizing Heart Health and Performance with Stretching
$9.95
While many people understand the benefits of aerobic and resistance exercise on cardiovascular health, many skip out on what is arguably the easiest component and that is passive stretching.
In this webinar, Stretch Health Coach, Mara Kimowitz will be teaching the science behind stretching and how to help your clients attain flexibility for longevity of life.
This webinar was live broadcast on August 3, 2021. You are purchasing a recording. You have 30 days after purchase to download the webinar from your account. Any offers or discounts mentioned during the webinar may no longer be active.
Description
ABOUT THE PRESENTER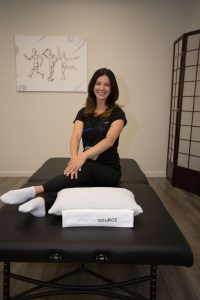 Mara Kimowitz is the creator & CEO of StretchSource, a personalized flexibility training program designed to improve an individual's flexibility, range of motion, increase circulation, decrease the body's stress levels and prevent injuries. An author and professionally trained dancer with extensive experience in physical therapy, Gyrotonic, and Pilates, Mara provides individuals the opportunity to engage in daily
activities without any physical limitations or discomfort by improving their flexibility and reducing muscle tension.
As a Provider, Mara creates StretchSource System Certification programs for the National Association of Sports Medicine (NASM), Athletic Fitness Association of America (AFAA), National Certification Board for Therapeutic Massage and Bodywork (NCBTMB), and the National Certification Commission for Acupuncture and Oriental Medicine (NCCAOM). She is the Educational Advisory Board member at MedFit and a sought-after Thought Leader for Thrive Morris at the Morris County Chamber of Commerce.
StretchSource and Mara have been featured in prominent publications such as Good Day New York (WNYW-TV), Goop, and Poosh.
---