6/9/20 WEBINAR | Let's FACE It Together: Facial Exercise and Rehabilitation
$0.00
Completely free webinar from MedFit Classroom
LIVE PRESENTATION
Tuesday, June 9, 2020
10:00am PST / 1:00pm EST
IF YOU CAN'T WATCH LIVE, a recording is sent to all registrants the day following the live broadcast.
Presented by Christine Conti
Learn the science behind Let's FACE It Together™ facial exercise and rehabilitation program and experience a live class! Find out how to "Put Your Best FACE Forward" and understand how to infuse Let's FACE It Together™ facial exercise techniques into your current fitness or physical therapy programs. Examine common causes of facial and neck aging and learn methods to improve facial and neck muscle strength. Create personalized routines to rehabilitate facial injuries, paralysis, diseases, speech impediments, and more. Experience the new "FACE" of fitness! Rehabilitate, reverse the signs of aging, and increase confidence.
---
Description
ABOUT THE PRESENTER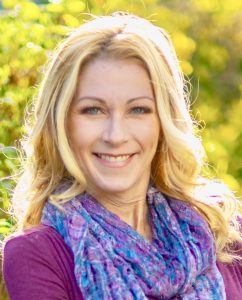 Christine Conti, AKA Wonder Woman, is an international fitness presenter and educator, as well as the CEO of Conti Fitness & Wellness, LLC. With over 20 years of experience in the fitness industry, Christine creates and implements functional fitness programs for all ages and abilities.
She is the creator of Let's FACE It Together ™, a facial fitness and rehabilitation program with a certification that is sweeping the nation. Christine also serves as the area fitness director for various Orangetheory Fitness studios in New Jersey while still finding time to be with her husband, Michael, and her two young children, Lauren and Alexander. Christine is the owner and co-host of the world-renowned podcast, Two Fit Crazies & A Microphone, where you will hear inspiring interviews from the best in fitness, nutrition, endurance racing, and more.
Christine's mission in life is to inspire you with her "YES YOU CAN" attitude, and after undergoing 2 rounds of chemotherapy for her advanced autoimmune diagnosis 8 years ago, Christine has completed over 30 marathons, 2 triathlons, and most recently, she is a 2x IRONMAN. She is heavily involved in the Women In Fitness Association (WIFA) as a mentor/mentee and enjoys giving back to her community through organizing and hosting health and wellness events! Yes! You! Can!
---