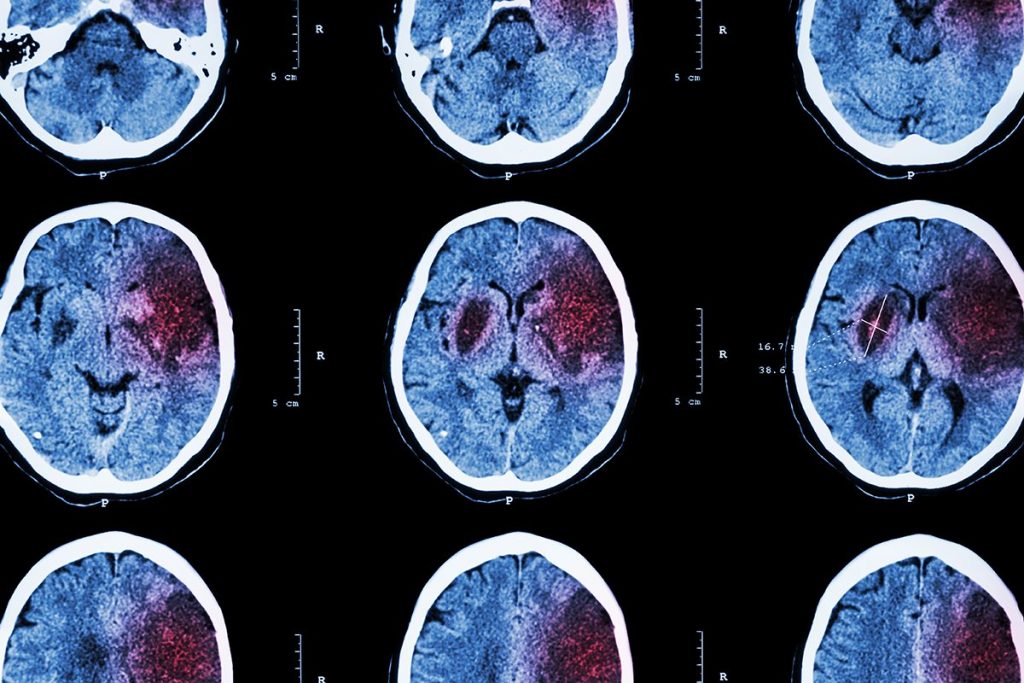 Neuroplasticity is the brain's ability to reorganize itself by forming new neural connections. This occurs through the changing of neurons, the organization of their networks, and their function via new experiences. Neuroplasticity is also called neural plasticity, brain plasticity, cortical plasticity, or cortical re-mapping.
You are experiencing neuroplasticity every time you learn something new, such as how to use a new computer program, a new line of music, a new app on your phone, or a new exercise in your workouts. Learning is neuroplasticity.
For brain injuries such as stroke, neuroplasticity takes on an even greater importance. Because the injury literally damaged or even destroyed neurons, we must harness neuroplasticity to build new neural connections to regain or improve upon the resulting dysfunction. The cool thing is that other areas of the brain, those not normally associated with a given action, can assist if the stimulus is strong enough.
Why neuroplasticity matters for all brain injury survivors
The concept of neuroplasticity is very important and if you work with stroke survivors it is a concept you will want to explain at some level. Here are some points of why neuroplasticity is so important:
Neuroplasticity provides hope

– Despite the fact that the concept of neuroplasticity has been around for several decades, it is still not widely understood in the public arena. When we explain neuroplasticity to our pain and brain injury clients, they often reply that knowing this gives them hope. Hope is especially important for a stroke survivor, in which the loss of a major motor function occurs so swiftly that it can seem to be a very daunting process to recover from.

We can target neuroplastic change

– The great thing about learning a neuro-centric approach to training and exercise therapy is that the nervous system is very orderly and so we can be very targeted in our training to regain or improve dysfunctions.

Neurons that wire together, fire together

– Understanding some basic neuroanatomy can go a long way. The bottom line is that areas of the brain that live close to one another can affect one another. Here is an easy example: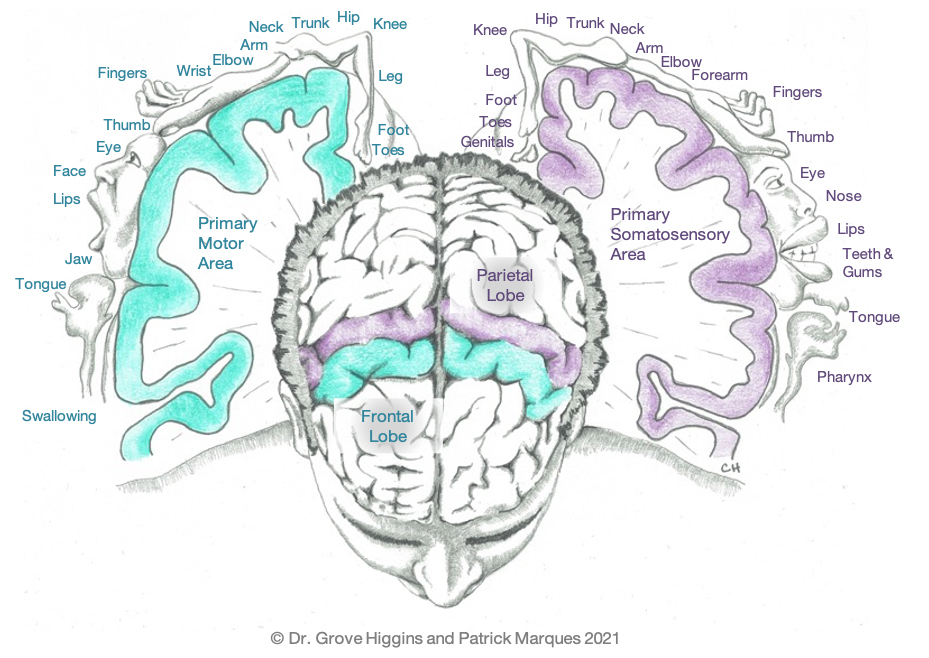 In the picture above, we see the sensory (purple) and motor (blue) cortices of the brain; if we had an issue with knee articulation, we could stimulate that area by moving the hip and/or ankle, which would "fire" into the knee area just by their proximity.

Here is a less obvious example: Also, notice how close the eyes and the hands are in the sensory and motor maps; you can help motor control of the hands by doing eye exercises.
The concept of neuroplasticity and how to harness it is not only for stroke recovery, but also for general fitness, performance, and pain clients!
Begin learning a neuro-centric approach to medical fitness and how to work with stroke survivors with our Stroke Recovery Fitness Specialist online course.
As a Stroke Recovery Fitness Specialist, you'll be in the unique position to help stroke survivors regain function and improve fitness. With this education, you'll become a trusted professional to work with this population and receive referrals from medical & rehab professionals.
Just enter coupon code SRFS30 during checkout for 30% of the 20-hour online course. (You'll save over $300!). CLICK HERE for full course details.
Course is an online, self-study course. Start and complete at your own pace.
Payment plan available at checkout.
Course is approved for CEUs by AFAA, canfitpro, ISSA, NASM and NSCA. Check course for full details
---
About the Authors
Dr. Grove Higgins is a chiropractor, rehabilitationist, soft tissue injury expert, researcher, anatomy instructor, biomechanist, human performance expert, speaker, and corporate health consultant. In 2015, Dr. Higgins cofounded Neuroathlete with Coach Patrick Marques (LTC, US Army Ret.) and Peter Hoversten. Neuroathlete's goal is to more broadly deliver neurological training to a global audience.
Master Trainer Pat Marques served in the Active Duty Army for 20 years in the Infantry and Special Forces, including combat tours in Iraq. Upon retiring Pat decided to try and combine his two passions – soldiers and fitness. He was able to work with soldiers through adaptive physical training, helping them deal with amputations, chronic pain, PTS, and traumatic brain injury. Pat has completed over 600 hours of neurological training, becoming a Z-Health Master Trainer. He currently provides exercise therapy, movement reeducation, and strength and conditioning for all levels of clients at NeuroAthlete, from chronic pain sufferers to Olympic-level athletes.