Course Launch Webinar: Orthopedic Fitness Specialist
$0.00
Completely free webinar from MedFit Classroom!
MedFit Classroom is pleased to announce the launch of a new online specialization course, Orthopedic Fitness Specialist. Join course authors Dr. Irv Rubenstein and Christine Conti for this free webinar presentation to learn about this exciting new course!
During the webinar, the authors will:
Provide an overview of this new specialization course
Discuss the benefits of up-leveling your education and completing this specialization
Answer questions from live attendees
This webinar was presented live on Wednesday, October 12. You are viewing a recording. Any offers or discounts mentioned during the webinar may no longer be active.
Description
ABOUT THE COURSE
It is estimated that 50 million Americans experience daily joint pain and discomfort due to joint damage or injury. Another 8.6 million more people are dealing concomitantly with low back pain. This combination, once introduced to weakened muscles and bones generally results in decreased mobility and stability, diminished strength, and a compromised ability to perform activities of daily living. Many choose pharmacological agents to decrease and diminish pain, only finding a temporary solution, with potentially harmful side effects. Many of the injured will continue to avoid exercise, falsely believing it will exacerbate the situation.
As the number of individuals diagnosed with these conditions increases, so does the demand for specialized fitness professionals with advanced knowledge, practical skills, and up-to-date education. These specialized fitness professionals can make all the difference by focusing their unique skill set on helping exercisers perform their preferred fitness activities without exacerbating injury or pain.
There is a significant need for a higher-level of educated fitness professionals to understand how to work safely and more closely with injured clients. The MedFit Orthopedic Fitness Specialist is trained to deliver individualized and appropriate fitness programming for the unique needs of individuals living with joint pain and injury. This course will educate the fitness professional on the communication skills and rapport building necessary to interact as a respected fitness professional amongst the respected medical community. Medical professionals will gain a better understanding of the role of the specialized fitness professional, and how their unique skill set can be utilized.
An Orthopedic Fitness Specialist can act by combining their foundational fitness knowledge with the Orthopedic Fitness Specialist course to guide clients into pain-free, joint movement. By learning to safely train "around the issues," fitness professionals can adhere to physicians' orders and other guidelines; work cooperatively with the medical care team for acute injuries and be prepared to offer sound training for those who may have chronic, joint injuries, limitations, or pain.
ABOUT THE COURSE AUTHORS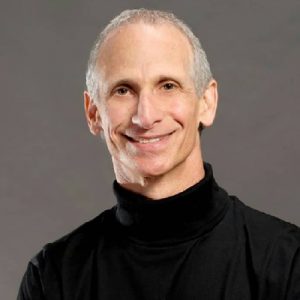 Dr. Irv Rubenstein graduated Vanderbilt-Peabody in 1988 with a PhD in exercise science, having already co-founded STEPS, Inc. two years earlier. One of his goals was to foster the evolution of the then-fledgling field of personal training into a viable and mature profession.
He was certified by the National Academy of Sports Medicine (NASM) in 1989, the first such certification in personal training, the National Strength and Conditioning Association (NSCA-1992) as a Certified Strength and Conditioning Specialist (CSCS), and the American College of Sports Medicine (ACSM -1992) as a Health/Fitness Instructor. He also initiated the ACSM special interest group, Strength and Conditioning Specialties, in 2003 and served as its co-chair for the first three years.
As a writer and speaker, Dr. Irv has earned a national reputation as one who can answer the hard questions about exercise and fitness – not just the "how" but the "why". He co-authored a chapter in the first American Council on Exercise (ACE) Manual of Personal Training (1991), and a similar chapter in The Business of Personal Training by Scott 0. Roberts (1996). He also created a software-based exercise kit, and edited three Exercise Ideas books for Visual Health Information, a leading fitness resource company. In the mid-1990's, he started teaching around the country for Exercise ETC, Inc., an organization that has since become the premier provider of continuing education credits for all the major certification boards in the field of exercise training. He was also the original provider of research article synopses for Exercise ETC's FITBITSwebsite for fitness professionals who are hungry for facts, not fiction.
Dr. Irv's certification from the American Academy of Health, Fitness, and Rehabilitation Professionals as a Post-Rehabilitation Specialist is just one of the many ways he stays current on the issues that he and most trainers face. Dr. Irv also studies the latest measures of pre-hab – how to train to avoid injury. He has consolidated this information into an exercise routine to condition the knees and low back using medicine and stability balls. Thus was born Dr. Irv's class and exercise video – Rock, Roll, 'n Reggae – that has been taught around the country, including at the renowned Canyon Ranch in Tucson. in addition, he presented a lecture on the challenges of weight loss via exercise at the first Lifestyle Intervention conference in September 2011 titled "The Weighting Game: Why It's so Hard to Beat the House". Dr. Irv has also volunteered his time and expertise to benefit the community at large. He is a founding member and current board member of the Eating Disorders Coalition of Tennessee and co-chairs its Education Committee. He was a presenter at the 2007 EDCT Annual Forum on the positive role of resistance exercise in the treatment of anorexia. Dr. Irv is also a former board member of the Middle Tennessee Arthritis Foundation.
Dr. Irv was one of the finalists for the 2011 ACE/IDEA Personal Trainers to Watch List. He was also a 2019 nominee for MedFit Professional of the Year.
Learn more about his studio Steps Fitness at their website, stepsfitness.com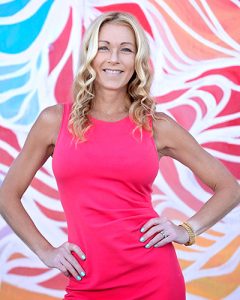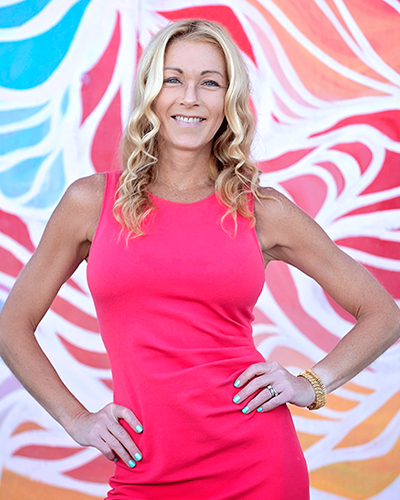 Christine Conti is a mother of two who understands the importance of movement as medicine at the physical and cognitive levels. As a 20-year veteran in the fitness industry, Christine has created fitness programs and educated fitness and medical professionals to implement safe and effective exercise programs for all fitness levels.
This former investment banker, secondary teacher, and all-American collegiate athlete has also been battling a severe autoimmune disease for the past decade.  Through proper exercise, nutrition, and mindset practices she has been able to reduce symptoms and decrease dependency on medications. Her quest for knowledge and passion to help others live more quality lives has led to her vast knowledge base for working with arthritic populations and beyond. Christine currently serves as an international speaker, educator, and consultant for the medical and fitness industry around the world.
Christine is the author of the Arthritis Fitness Specialist course and co-author of Eating Disorders: What Fitness Professionals Need to Know for MedFit Classroom, the learning management website of the MedFit Education Foundation. Additionally, Christine is the creator of Let's FACE It Together™ Facial Fitness and Rehabilitation. This program and certification help reduce signs of aging, prolong onset of disease, and rehabilitate injuries. Christine also co-founded FallPROOF™, a fall prevention and trivia program and certification that combines both fall risk trivia and safe and effective movement to reduce falls. She is the author of Split-Second Courage: What if Your Fears Were the Key to Your Dreams?
Christine serves as the CEO of Conti Fitness & Wellness, an online resource for education and counselling to create positive changes through physical and emotional practices and the co-host of Two Fit Crazies and a Microphone podcast and owner of TFC Podcast Productions LLC. These platforms provide free and unbiased information from top experts about fitness, nutrition, and more! This 2x Ironman, 100 mile finisher, and ultra-marathoner has no plans of slowing down!  2021.