Free Launch Webinar: Longevity Lifestyle and Fitness Specialist
$0.00
MedFit Classroom is pleased to announce the launch of a new online specialization course, Longevity Lifestyle and Fitness Specialist
Join course author Dr. Melissa Petersen for this free webinar presentation to learn about this specialist course.
During the webinar, Dr. Petersen will:
Provide an overview of this new specialization course
Discuss the benefits of up-leveling your education and completing this specialization
Answer questions from live attendees
Offer an exclusive 50% discount on the course for webinar attendees
This webinar was presented live on June 15, 2022. Any offers or discounts mentioned during the webinar may no longer be active.
Description
ABOUT THE COURSE
By 2030 there will be more people over the age of 65 than those under 18. Our population is changing and while we are living longer lives, with 6 out of every 10 people having a chronic disease, it would seem we are still not living better. For some, this poses concern, a possible health crisis, yet the longevity industry understands that aging is the #1 finding present in all chronic health conditions. By extending lifespan by just one year, research has shown we will improve how well we live, we will save $38 Trillion dollars in healthcare costs in the US alone and we will boost the economy from money spent on leisure and life-giving activities.
This presents a unique opportunity for health, fitness and wellness professionals to gain specialized knowledge and expertise in the field of longevity. People, regardless of how long they live, want to live well and now more than ever, we know how.
This course will cover the hallmarks of aging and the varied treatments, solutions and strategies available to live longer and healthier lives. With a focus on epigenetics and complex systems biology, you will gain a comprehensive understanding of why we age and why we don't have to be paired with key findings at each stage of life. You will understand how to assess, recommend and support longevity lifestyle solutions including fitness, nutrition, sleep, mindset, stress optimization and wearable technology solutions in clinical, coaching and community-based settings.
ABOUT THE COURSE AUTHOR
Dr. Melissa Grill-Petersen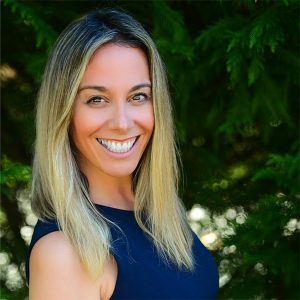 , DC, MS, BCHH, is a sought out expert in thriving! For over 20 years as a best-selling author, speaker and thought leader in epigenetics and precision longevity, she's been delivering precision health solutions connecting the dots for experts and enthusiasts alike dedicated to leading, loving and living life to the fullest.
She is the host of the Igniting Limitless Podcast, author of the best-selling book the Codes of Longevity, an advisor to Heads Up Health Technologies and is the founder of the Human Longevity Institute.
Her clinical training and background include a Licensed Doctor of Chiropractic & Epigenetic Human Performance Success Coach, with a Board Certification in Holistic Health and a Masters in Wellness Leadership and Performance. Pair this with her past fitness and television career in the world of professional wrestling and you get a powerhouse that is on a mission to uplift, inspire and ignite people around the globe to express greater states of health, well-being and human flourishing for generations to come.