Healing is a Skill
$9.95
This webinar was live broadcast on Tuesday, September 1. You are purchasing a recording. You will have 30 days from purchase date to download the recording.
Presented by Dr. Donnie Richardson
Most people think healing from an injury is something your body is just supposed to do. These people are not wrong. The human body does have innate ability to heal itself from damage. However, this healing attribute can be utilized to the best of its ability, or underutilized below its ability. It is in this way that healing is a skill. It is a trainable attribute. Like training a muscle to be stronger, you can train your body's ability to heal from injury to be more efficient.
This is all controlled through hormone regulation in our body. Hormones, like insulin, growth hormone, cortisol, etc., are controlling many physiologic processes, including body composition, muscle mass, and fat percentage. These hormones also control something else; the immune system. This is where it gets fascinating! We typically think of our immune system as helping us out when we catch a cold or get sick. And while that is true, the immune system is also responsible for all the healing that takes place in our body. As humans, we have the ability to influence how these hormones are regulated and produced by our physiology. One major factor in training your healing ability is exercise.
Now there are many physiologic factors involved here; way too many to explain at this point. The type and style of exercise training is also a big factor. However, I think you get the idea. This is a fascinating concept, and worth learning about. These are systemic effects, meaning the results are not just limited to exercise. We can all benefit from learning how to train the skill of healing. Now more than ever is a time to improve your immune system, increase your body's ability to heal, and to be truly healthy.
During this webinar, we will take a look at some of the science and practical application of how this works to give you the knowledge and skills to train your ability to heal.
---
MedFit Network professional members receive free access to this webinar. If you're a member, click here to log in to your account and access free registration. [Not yet a member? Click here to learn more about membership]
Description
ABOUT THE PRESENTER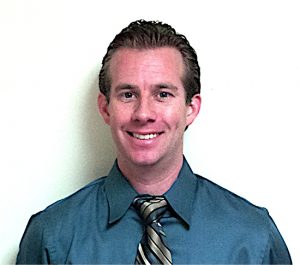 Dr. Donald James Richardson, DC, CCSP, DACBSP, CSCS, is a Sports Medicine Specialist and Strength and Conditioning Specialist.
Dr. Richardson was born and raised in southern California. As an athlete playing football and running track at the colligate level, his academic strengths lead him to pursue the pre-med major of human biology and biochemistry at the University of California Santa Barbara. He then continued his graduate and post-graduate residency education
at Southern California University.
Dr. Richardson has worked for the Many United States National Teams since 2008, serving as both a team doctor and sports performance coach, traveling both nationally and traveling internationally all over the world with our countries top athletes. Dr. Richardson also owns and operates his own private practice in Los Angeles, Universal Sports Performance, offering services ranging from sports medicine, injury diagnosis, physical rehabilitation, physiotherapy, injury prevention, sports performance training, personal fitness training, nutrition and diet programming, among other health care services.
He is a published Author, releasing his book The Premier Body Method; The Sport of Life, in early 2018, pertaining to rehabilitation, functional ability, and improving human physical performance. Dr. Richardson continues to pursue the very best in care and training of the physical body through the Premier Body Method website and online educational courses, as well as teaching at the graduate level and the Premier Body Method seminar series.
---