Free Launch Webinar: Alzheimer's Disease Fitness Specialist Online Course
$0.00
Completely free webinar from MedFit Classroom!
MedFit Classroom is pleased to announce the forthcoming launch of a new online specialization course, Alzheimer's Disease Fitness Specialist.
Join course author Jonathan Ross for this free webinar presentation to learn about this new course.
During the webinar, Jonathan will:
Provide an overview of this new specialization course and discuss the benefits of up-leveling your education and enrolling in this course.
Share the 18 lifestyle factors connected with Alzheimer's and which ones you can have the most influence over.
Reveal a surprising truth about sleep that will be welcome news to you and your clients, and why brain games are not enough to keep brains sharp.
Plus, a few videos of the integrated brain and physical fitness exercises from the course.
BONUS! Webinar registrants will be eligible for an exclusive limited-time launch discount of 50% off the course!
This webinar was presented live on Thursday, December 2. Any offers or discounts mentioned during the webinar may no longer be active.
Recording presented via GoTo Webinar.
Description
ABOUT THE COURSE
The Alzheimer's Disease Fitness Specialist Course blends current science with common sense to present cutting-edge ideas to optimize the impact that fitness can have in the lives of those you serve who are concerned about or diagnosed with Alzheimer's.
With numerous lifestyle factors mediating this disease rather than genetics, you can bring a message of hope to enhance quality of life. All physical activity is good for the brain, but the inclusion of specific elements such as coordination, reactivity, partner interaction, attention and memory challenges integrated with physical activity make it even more beneficial.
There is much uncertainty about the future for people living with Alzheimer's disease. But this much is certain: You can make today better for patients, caregivers, or those seeking to optimize the experience and enjoyment of physical activity.
Often overlooked is the emotional health of both patients and caregivers as well as the role that social isolation plays in decreasing cognitive stimulation and accelerating the progression or the onset of disease. This course will equip you to address the subjective enjoyment that comes from presenting physical activity in accessible, enjoyable, and interactive ways to connect people.
Explore the current understanding of the most likely causes of Alzheimer's and hear stories from patients and caregivers to illustrate the experience of living with Alzheimer's for students.
With a population skewing older, those equipped to deliver fitness in specific ways that address the brain health concerns of that population can transform the day-to-day lives of people while ensuring a bright professional future as well.
ABOUT THE COURSE AUTHOR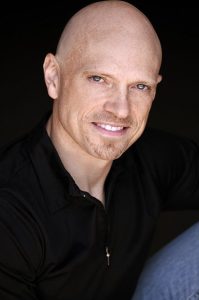 His "800 Pounds of Parents" directly inspired Jonathan's prolific fitness career.  He is a multiple Personal Trainer of the Year Award-Winner (ACE, IDEA, and PFP Magazine), creator of Funtensity, brain fitness visionary, blogger and master trainer for the American Council on Exercise (ACE).
As a speaker he captivates while inspiring change with an approachable, accessible personality and common sense insights to commonly confusing fitness topics. His book, Abs Revealed, delivers a modern, intelligent approach to abdominal training. He creates serious fitness without taking it too seriously to ensure it is an effective, enjoyable, engaging experience. His methods create unfakeable smiles, unshakeable brains, and unforgettable fitness.  A former astronomer, Jonathan used to study stellar bodies – now he builds them!