Cracking the Corporate Wellness Code: Trends, Opportunities and Where to Start
$9.95
This webinar was live broadcast on December 8, 2020. You are purchasing a recording. You have 30 days from purchase date to download.
Presented by Daniel Freedman
As today's health crisis continues, a large swath of the workforce remains at home, leaving employers looking for ways to help them stay active and healthy. As wellness professionals, you can make a big impact on this group who is looking for virtual ways to relieve stress, improve chronic conditions and become more mobile.
This webinar will discuss trends in the corporate wellness space, especially as they relate to reaching a remote workforce. The webinar will also cover how professionals can be successful using a virtual presence to make an impact.
---
MedFit Network professional members receive free access to this webinar recording. If you're a member, click here to log in to your account and access instructions for viewing past webinars. [Not yet a member? Click here to learn more about membership]
Description
ABOUT THE PRESENTER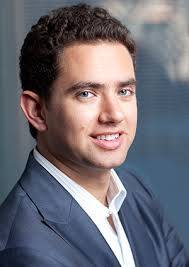 Daniel Freedman is the Co-CEO of BurnAlong, an online health and wellbeing video and social motivation platform that works with companies, cities, universities, hospitals, and insurers. BurnAlong has been described by INC Magazine as "Pioneering a new approach to wellness (that actually sticks)."Daniel is a former columnist for Forbes and began his career at the Wall Street Journal.
He is the co-author of the award-winning, NYT top-10 bestseller, The Black Banners: The Inside Story of 9/11 and the War Against al-Qaeda, described by the Economist as "one of the most valuable and detailed accounts of its subjects to appear in the past decade."Daniel previously held senior roles at the United Nations and intelligence consultancy TSG. Daniel has been the keynote speaker for audiences around the world, from Yale Law School to Paris's Sciences Po to London's Tate Modern Art Gallery. He is a graduate of the London School of Economics.
---