Five Joints 
5-Week Webinar Series
Every Thursday, April 30-May 28 • 10:00-11:30am PDT
Overall body performance and health is greatly linked to the function and health of joints. This webinar series will be a focused look at individual joints that then "zooms out" to see how each joint affects and is influenced by the whole body. Function will be explored anatomically, clinically, biomechanically, and discuss how they are best trained for rehabilitation and performance. Special focus on the holistic influence of each joint on the body will be presented.
Each webinar will be a 90 minute dynamic interactive presentation. If you can't watch live, a recording will be sent to all registrants within 24 hours of the live broadcast. Recordings will remain available for 2 weeks following the last live session.
Presenter Dr. Grove Higgins has been a laboratory-based biomechanics researched and tele-health provider. He wants to impart his experience with participants so they can begin to use online training platforms to effectively evaluate and work with clients immediately, especially in this time of isolation and social distancing. Learn how to start seeing specific issues on video and ideas on how to effectively teach and cue clients online.
The series will be moderated by Kevin Steele, PhD.
WEEK 1, April 30:
The Ankle
"The human foot is a masterpiece of engineering and a work of art," according to the Master Leonardo DaVinci. Representing nearly 60 joints in the human body, the foot and ankle have a profound influence on the function of the entire human body, its performance, and health. Explore the beauty and function of the foot and ankle and how it influences knee, hip, and even shoulder and elbow function in this amazing walk through the foot and ankle.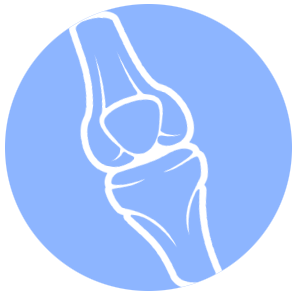 Robust yet frequently injured, the knee is a simple joint that is immensely complex and is poorly treated and trained frequently. Dr. Higgins will explore knee mechanics and function and how to fix and train clients problems that commonly affect this joint. Specifically, learn how to see common issues of the knee before they cause pain and are likely causing issues you are trying to fix right now, like Hamstring/Glute weakness, Plantar Fasciitis pain, and even back pain.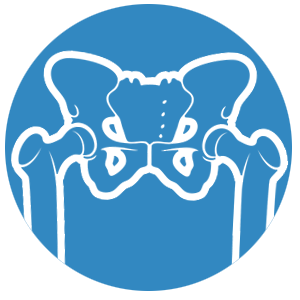 Incredibly mobile and stable joint, the hip is the target of cumulative trauma caused by poor movement in a many areas of the human body. Dr. Higgins will explore how the hip interacts with the pelvis and the spine to become the source of biomechanical relief for these areas – until it fails. Learn how the hip can effectively be trained and help fix a multitude of problems your clients have through properly understanding the hip and its function.
WEEK 4, May 21:
The Shoulder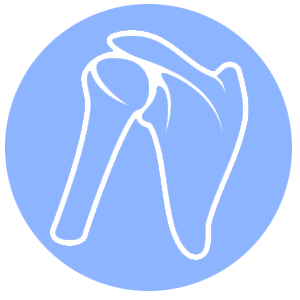 DaVinci made some of the most stunning anatomical drawings of the shoulder. This is understandable as the shoulder is a confluence of structure and function that delicately balances mobility and stability that is truly breathtaking. Helping clients with shoulder problems can be just as equally exasperating if the wholistic understanding of the shoulder is not appreciated. Dr. Higgins will explore the anatomical intricacies of the shoulder and its dependance on the function of the spine and lower extremity.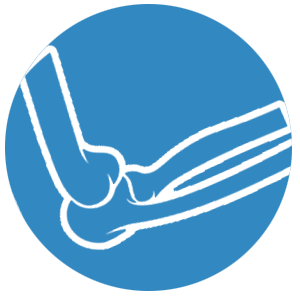 Seemingly just hanging out on the arm, the elbow is greatly affected by the rest of the body. Dr. Higgins will show how the elbow is influenced through posture and even knee mobility. Also, how a better wholistic view of the elbow in relationship to the body can help you train clients with issues from tennis elbow to nerve entrapments.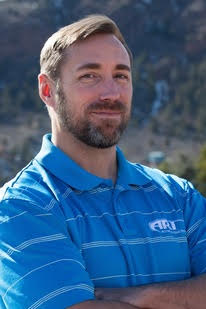 About the Presenter
Dr. Grove Higgins is a chiropractor, rehabilitationist, soft tissue injury expert, researcher, anatomy instructor, biomechanist, human performance expert, speaker, and corporate health consultant.
At the age of 15, Dr. Higgins started his career in healthcare as a hospital-based acute care rehabilitation aid working with strokes, amputees, and degenerative neurological disorders. By 16, he had earned his first personal training and nutrition consultant certifications and began working with private clients as an independent contractor. He moved into the area of Athletic Training in 1996 at the collegiate level.
Dr. Higgins began working with his mentor and soft tissue innovator, Dr. Michael Leahy, inspiring his professional calling as a Chiropractor.  He graduated from New York Chiropractic College magna cum laude with honors. During that time, Dr. Higgins worked as a biomechanics research assistant conducting research in gait mechanics and talocrural kinematics using 3D mapping techniques and vector analysis. He also completed the foundational research reviewing 500 papers on childhood foot development.
Dr. Higgins has been teaching functional-based anatomy since 2003. His audience has been doctoral students, trainers, manual and allied health professionals, as well as medical doctors and dental practitioners. Click to read more about Dr. Higgins
PURCHASE
The live series has ended, but for a limited time, you can still purchase the recordings of all 5-weeks, PLUS the two upcoming assessment webinars. (After purchase, you will have access to the recordings until July 2.)
The full series is valued at $400+. We are offering the full bundle with a "Name Your Own Price" feature, with a minimum price of $70. If you are able to pay more than the minimum price, you will be supporting the MedFit Education Foundation and its free and low-priced programming.
Partners / Supporters of this webinar series