Health Benefits of Physical Activity Independent of Weight Loss for Clients with Obesity
$9.95
In this webinar, Dr. Amy Bantham and Dr. Rachele Pojednic will present:
The cellular, metabolic, systemic and brain health benefits of physical activity independent of weight loss
A new framework for initiating and sustaining physical activity behaviors in clients with overweight and obesity
A path forward in expanding your client base to be more inclusive of people with overweight and obesity
This webinar was presented live on Tuesday, May 24. You are purchasing a recording. Any discounts or offers mentioned during the webinar may no longer be active.
Description
ABOUT THE PRESENTERS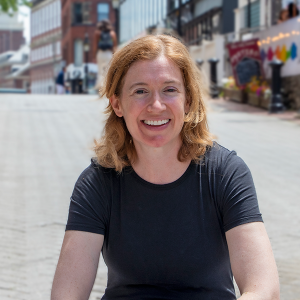 Dr. Amy Bantham has 20 years of experience working in consulting, health & fitness, and healthcare.  She is the CEO/Founder of Move to Live More℠, a research and consulting firm addressing physical inactivity, obesity, chronic disease, and social determinants of health through cross-sector collaboration and innovation.  With a mission to help people live healthier, longer, more active lives, Move to Live More℠ helps its clients with program design, implementation and evaluation, qualitative and quantitative research, case studies and best practices, strategic planning, coalition building, and translating research into policy.
Amy holds a Doctor of Public Health from the Harvard T.H. Chan School of Public Health, with concentrations in Health Communication and Obesity Epidemiology & Prevention.  Her doctoral research focused on physician exercise prescriptions/referrals and patient exercise behavior change. She is a certified group exercise instructor, personal trainer, and health & wellness coach. She also holds a Master of Science from Northeastern University, a Master in Public Policy from the Harvard Kennedy School, and a Bachelor of Arts from Yale University.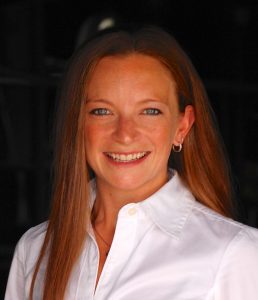 Rachele Pojednic, PhD, EdM is an Assistant Professor of Nutrition at Simmons University and a research associate at the Institute of Lifestyle Medicine, Harvard Medical School. Dr. Pojednic's work has a specific focus on physical activity and nutrition interventions for the prevention and treatment of non-communicable chronic disease. She is also the founder of Strong Process, a Boston-based wellness education platform designed to integrate evidence based knowledge into the health and wellness space.
Dr. Pojednic received her PhD from the Tufts University Friedman School of Nutrition Science and Policy in Biochemical and Molecular Nutrition & Exercise Physiology. Her research at Tufts was completed in the Nutrition, Exercise Physiology and Sarcopenia laboratory at the USDA Human Nutrition Research Center on Aging at Tufts, where she was awarded the Ruth L Kirschstein National Research Service Award by the National Heart, Lung, and Blood Institute.  While at Tufts, Dr. Pojednic examined the molecular interaction between human skeletal muscle and vitamin D as well as novel contributions of speed and velocity to overall muscular power with aging. Her current research examines lifestyle education for healthcare and fitness professionals and nutrition, supplementation and physical activity interventions on muscle physiology, chronic diseases and healthy aging.
Dr. Pojednic serves as co-chair of the American College of Sports Medicine (ACSM) Exercise Is Medicine® education committee, was the Interim Executive Director for the Prescription for Activity Task Force, and serves on The American Council on Exercise (ACE) Industry Advisory Panel. She also works with ACE to develop NBHWC approved health coaching curriculum for clinicians, fitness professionals and universities.
Dr. Pojednic has also been an active member of the fitness industry and cycling community for the past 15 years and is a Lululemon Ambassador, a former Specialized Women's Ambassador as well as an indoor cycling instructor in Boston. She has been a consultant and writer for several organizations, including Time, Popular Science, Self, Shape, Women's Health, Forbes, Runners World, and Boston Magazine.