Coaching Mindset & Communication: Key Ingredients of Behavioral Change
$9.95
This webinar was live broadcast on November 3, 2020. You are purchasing a recording. You have 30 days from purchase date to download the recording.
Presented by Scott Hopson and Hayley Hollander
Human behavior shows us that people are innately attracted to what they find is safe, convenient, and known. However, these behaviors don't always serve the client that is seeking change or a results-based exercise program (i.e., weight loss, pain reduction, or hypertrophy).
In this webinar, we will discuss how we can coach the human being inside the human body. Emphasizing how we are neurobiologically wired to make choices and stay motivated, and the key ingredients we must implement when coaching anyone to adapt a behavioral change mindset.
---
MedFit Network professional members receive free access to this webinar recording. If you're a member, click here to log in to your account and view instructions for accessing webinar recordings. [Not yet a member? Click here to learn more about membership]
Description
ABOUT THE PRESENTER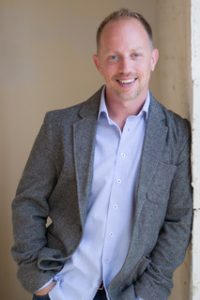 Scott Hopson is an internationally recognized leader in human performance, coaching and education. He is co-founder of Pivotal – a global development company empowering people to fulfill their greatest potential, and PTA Global – the leader in professional fitness development.
In a career spanning 20+ years he has delivered taught 2000+ live events, impacting over 100,000 coaches, clients and athletes, in more than a 100-countries world-wide. He is an Education Director for the Gray Institute, a global educator for EXOS, and Advisory Board Member for Power Plate. Former leadership roles include International Fitness Director of Midtown Athletic Clubs, International Research, Education and Training Director of Power Plate, and National Fitness Director of Holmes Place Health Clubs.
At the heart of his extensive leadership work is the ability to inspire and develop people and teams by making the complex simple to create breakthrough performances. Scott is renowned for his great passion and work in professional coach development and youth coaching. His work has been integrated into Olympic Associations, NFL, MLB, NBA, NCAA, Tennis Corporation of America, senior club rugby, youth soccer, as well as the many of the best health and athletic clubs around the world.
He is a respected industry consultant, presenter and published author whose educational and professional qualifications include: BS Sports Science and Education, PTA Global, Gray Institute, EXOS, NSCA, NASM, ACSM, US Soccer, USA Rugby, IYCA, CHEK.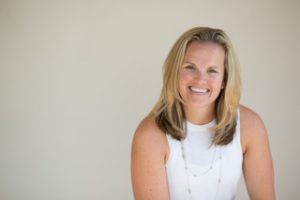 Hayley Hollander is an international coach, educator, and consultant. She is co-founder of Pivotal – a global development company empowering people to fulfill their greatest potential, the Co-Director of Education for Gray Institute, Precor Master Coach, and Power Plate Master Trainer.
Over her 20+ year career, she has coached and educated thousands of clients, athletes, and coaches from all over the world. As an author and educator Hayley has been spotlighted in numerous published articles and had a major starring role in several educational DVD's.  She has been named amongst the top 3 finalists for IDEA Personal Trainer of the Year, and chosen as the Fan Favorite for LifeFitness' Personal Trainer to Watch.
Throughout her career her leadership, programming, and content creation has influenced the masses. Previously serving as the Fitness Director at Midtown Athletic Clubs and overseeing a 90 million dollar expansion project. In addition, the former Director of Education and Training for PTA Global, overseeing 28 Faculty members in over 14 different countries. Her work has been integrated in health clubs all over the world, and has reached thousands via online learning platforms.
Her professional qualifications include: BS Physical Education, PTA Global, Gray Institute FAFS-FMR, EXOS, ACE, NASM, RYT-200
---