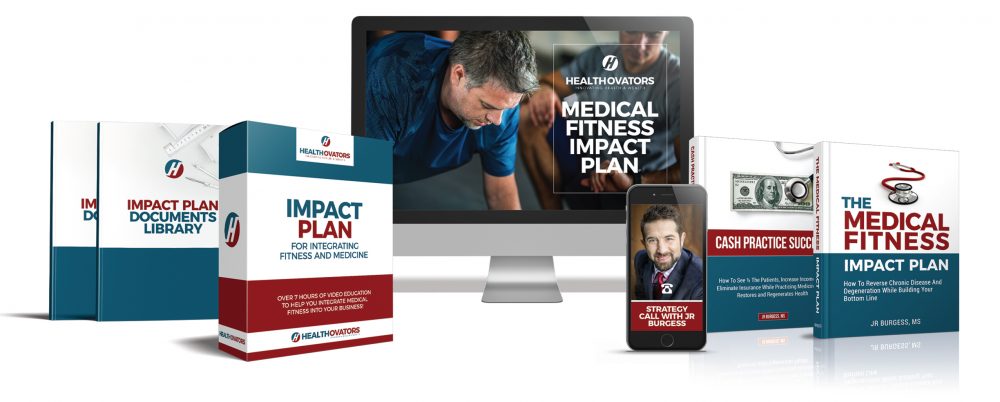 Exclusive Online Course Created by J.R. Burgess!
The

Medical Fitness

IMPACT

Plan Program and Kit
Everything You Need to Create Your Own Medical Fitness Business Plan and Services
Learn integrative healthcare business solutions for personal trainers and medical practices to reverse chronic disease and body degeneration while building your bottom line.

Included in the course:
7+ hours of Video Education teaching you how the IMPACT plan can increase your profits
2 Best Selling Books (digital versions) Outlining Every Step of the Impact Plan Process
Documents Library that includes Marketing, Operations and Business Documents & Resources to run your center or build your dream career in medical fitness
One-on-One 60-minute strategy call with CEO and Visionary JR Burgess to learn your best next moves for success in the "Blue Ocean Space" of Medical Fitness
One-on-One 60-minute accountability follow up call with a Healthovators staff member
$150 credit to toward a one year annual individual or business membership on the MedFit Network (for new MFN members only. Existing MFN members will receive an introductory price of $499 for the course)
Start now and become part of the group redefining health & wellness, empowering fitness and medicine to work collaboratively and create transformative care together.