6/4/19 WEBINAR | Running & Foot Myths vs. the Science of Running Better & Injury Free
$9.95
LIVE PRESENTATION
Tuesday, June 4, 2019
10:00am PST / 1:00pm EST
If you can't watch live, a recording is sent to all registrants the day following the live broadcast.
Presented by Golden Harper
​We'll talk the new science of running podiatry and how our feet — the foundation of our body — are a main key running better.
Is so much of what we've believed about running injuries, technique, & equipment wrong? We'll bust the myths that are so prevalent today by learning the actual science to help athletes run better, more enjoyably, and injury free. ​​
---
THIS WEBINAR IS FREE FOR MedFit Network (MFN) professional members. Active MFN members should CLICK HERE & log in to your MFN account; free webinar registration is available on your MFN account dashboard.
If you're not yet an MFN member and would like to learn more about membership and its benefits (including free access to MedFit Classroom webinars), click here
Description
ABOUT THE PRESENTER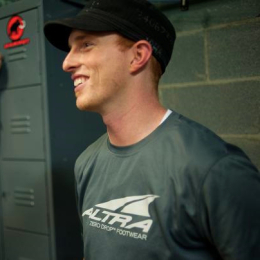 Golden Harper started running as soon as he left crawling and has never looked back. Between the ages of 10 and 14, Golden ran 5 marathons, debuting with a State Record 3:08 performance.  He followed that up with a 2:57 performance that was good for a National Best for age 11.  At age 12, he ran the St. George Marathon in 2:45:34, setting a world best. He went on to win 2 Cross Country State Championships.  He ran the Foot Locker Cross Country National Championships & broke the previous National Record for the 5k in Cross Country that day, as did the likes of Dathan Ritzenhein, Matt Tegenkamp, Ian Dobson, Josh Rohatinsky, and Alan Webb.   His Senior year of college, Golden nearly went undefeated at collegiate distance Cross Country races.
Golden has always been an avid mountain runner, and has recorded top finishes in many mountain races in the Rockies, including winning the Jupiter Peak Steeplechase as well as his debut 50 mile race by nearly an hour against a competitive field of sponsored athletes.
In addition to competitive running, Golden grew up working in his family's specialty running store, educating people about proper running technique and becoming an expert on running injuries.  His 20 years of working (& nearly 10 years of management) at a running store are a huge asset.
Golden studied Exercise Science at two Universities, where he was particularly focused on biomechanics, kinematics, and coaching.  During this time, he wrote several research articles on running-related injuries and running technique.
With the knowledge of proper biomechanics and a passion for reducing running injuries, he developed the world's first cushioned Zero Drop™, Foot-shaped running shoes after appeals to major shoe companies fell on deaf ears. Golden's running experience and commitment to helping people run better were the driving force in the creation of Altra.