Online Course: Stages of Menopause and Exercise Intervention
$399.00
Over 38 million baby boomer women, and another 25 million Gen-X females behind them, are or will be in various stages of hormonal changes which will influence, and will be influenced by, exercise. Regardless of activity level, most women experience signs, symptoms, and side effects of menopause, including but not limited to brain fog, weight gain, belly fat, hot flashes and night sweats, to name a few.
This 8-hour online course is designed to give medical fitness professionals the information, tools, and resources needed to coach and train this steadily growing population. Given the number of women who have not exercised previously, and the current void in proper hormone balancing exercise prescription, there exists numerous, lucrative opportunities for medical fitness professionals to positively impact the lives and health spans of a great many women still seeking answers.
Course Author: Debra Atkinson, MS, CSCS, Founder/CEO of Flipping Fifty
---
MedFit Network (MFN) Membership
This course includes 90-day free trial of professional MFN membership. This offer is valid for new members only, and instructions for creating your MFN account will be sent after course purchase. (Already a member? Existing MFN members are not eligible to receive a free trial, but do receive a discounted price on MedFit Classroom courses. Check your MFN account for details or contact ivy@medfitnetwork.org.)
Note: It is highly recommended that you complete this course using a browser other than Google Chrome (e.g., Firefox). The Google Chrome browser can automatically play all videos in a lesson at the same time, which may be an extremely annoying feature for some, and for which, at the present, there is no easy fix in the Google Chrome settings.
Description
Course Objectives
Identify and educate potential candidates for hormone balancing exercise prescription related to stages of menopause.
Identify benefits of exercise programming specific to stages of menopause.
Discuss the difference between traditional, conventional fitness, and Hormone Balancing Fitness prescription.
Understand the anatomical, biomechanical, and physiological concerns of the menopausal client.
Understand the state of balanced hormone function.
Identify hormones that influence, and are influenced by, exercise during menopause.
Identify changes from hormone imbalance to balance in order to educate clients on progress.
Gain understanding of factors in hormone balance (e.g., exercise, nutrition, lifestyle, HRT, etc.).
Integrate hormone status assessment with applied skills of function assessment, health and activity history.
Be skilled in the development and delivery of exercise programs for this population.
Discuss the advantage or disadvantage of various modalities for this population (e.g., functional exercise, corrective exercise, and group workouts such as Barre, yoga, pilates, bootcamp, etc.).
How to develop and work with an interdisciplinary team for all stages of client management.
Analyze typical client records inclusive of logging, signs and symptoms, labs and assessments.
Demonstrate skillful, technical competence related to this subject matter and this population.
Gain awareness of common obstacles to participation (e.g., compliance), and develop strategies for overcoming them with this population.
Lesson Overview
Module 1: Perimenopause
Lesson 1: Introduction to Perimenopause
Lesson 2: The New "Dirty Dozen" – Hormones
Lesson 3: Conditions, Complaints, and Common Injuries
Lesson 4: Integrated Assessments and Programming
Lesson 5: Effects of Fads and Trends
Lesson 6: Exercise Nutrition
Lesson 7: Case Studies
Module 2: Menopause
Lesson 8: Introduction to Menopause
Lesson 9: The New "Dirty Dozen" – Hormones
Lesson 10: Conditions, Complaints, and Common Injuries
Lesson 11: Integrated Assessments and Programming
Lesson 12: Effects of Fads and Trends
Lesson 13: Exercise Nutrition
Lesson 14: Case Studies
Module 3: Post-Menopause
Lesson 15: Introduction to Post-Menopause
Lesson 16: The New "Dirty Dozen" – Hormones
Lesson 17: Conditions, Complaints, and Common Injuries
Lesson 18: Integrated Assessments and Programming
Lesson 19: Effects of Fads and Trends
Lesson 20: Exercise Nutrition
Lesson 21: Case Studies
Prerequisites and CEU Information
Although having a fitness industry certification  (e.g., ISSA, NASM, ACSM, NSCA, ACE, etc.) would be helpful for completing this online course, and is very highly recommended before working with any clients, such a certification is not mandatory in order for one to purchase and complete this course.
Having a degree in the health sciences might also be helpful, but a minimum, students should have some basic understanding and experience with client assessment and exercise programming in order to fully benefit from the material presented in this course.
Finally, while the material in this online course might be considered advanced, this course is not considered a certification, nor is it a specialization. A Certificate of Completion will be issued at the completion of the course.


This course is approved for credit by:
Athletics and Fitness Association of America (AFAA) to provide 8 CEUs.
International Sports Sciences Association (ISSA) to provide 8 CEUs.
National Academy of Sports Medicine (NASM) to provide 0.8 CEUs.
This course is pending application and approval to provide continuing education from ACE. If your certifying body is not listed, you will be provided with a Certificate of Completion at the end of the course that can be used to petition your certifying body for credit.
About the Course Author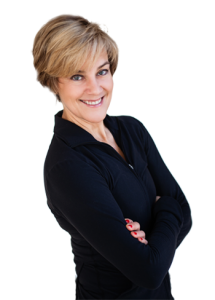 Wellness Coach and Fitness Expert Debra Atkinson has helped 145,000 women "flip" their second half with the vitality and energy they want through hormone balancing exercise. She's the bestselling author of You Still Got It, Girl: The After 50 Fitness Formula for Women; Navigating Fitness After 50: Your GPS For Choosing Programs and Professionals You Can Trust;and Hot, Not Bothered. Debra hosts Flipping 50 TV and the Flipping 50 podcast.
Debra has 34 years fitness experience and is a prior Senior Lecturer in Kinesiology at Iowa State University.  She's an International fitness presenter for associations including the International Council on Active Aging, IDEA, NSCA, and Athletic Business, and a Subject Matter Expert for the American Council on Exercise. Debra is also creator of the Flipping 50 Specialist program for fitness professionals. She's a frequent contributor at HuffPost, ShareCare, and other featured outlets.
Debra holds a B.S. in Kinesiology and an M.S. in Sports & Exercise Psychology and the following certifications: CSCS, NSCA; Medical Exercise Specialist and Health Coach, ACE, CCG CoachU. She serves as a consultant to fitness businesses and trainers in the areas of programming, marketing, and social media.