7/9/19 WEBINAR | ​Friendly Fire: Becoming Fully Functional After an Autoimmune Disease Diagnosis
$9.95
LIVE PRESENTATION
Tuesday, July 9, 2019
10:00am PST / 1:00pm EST
If you can't watch live, a recording is sent to all registrants the day following the live broadcast.
Presented by Dr. Ellen Antoine
Board Certified Physician, Emergency Medicine (FACEP) and Integrative Medicine (ABOIM)
Functional Medicine Practitioner and Co-Founder, Vine Healthcare®
Autoimmune diseases are rising exponentially in the United States. While there are many theories as to why autoimmune diseases are increasing, it's likely that there are many factors at play.
Autoimmune disease occurs when the immune system attacks its own body's healthy tissue. The type of tissue that is attacked determines what kind of autoimmune disease develops.
It's more accurate to think of the causes of autoimmune diseases as contributors because there is usually more than one factor at play which causes dysfunction of the immune system response.
Dr. Antoine will discuss how to apply the fully functional approach to the following…
Identify underlying root issues, stressors, contributing factors
Reduce – things that are identified as negatively impacting health
Optimize – detoxification pathways
Support

the immune system
our structural bodies
support to be successful on the journey

Personalize – empower people with understanding how their bodies work better
---
THIS WEBINAR IS FREE FOR MedFit Network (MFN) professional members. Active MFN members should CLICK HERE & log in to your MFN account; free webinar registration is available on your MFN account dashboard.
If you're not yet an MFN member and would like to learn more about membership and its benefits (including free access to MedFit Classroom webinars), click here
Description
ABOUT THE PRESENTER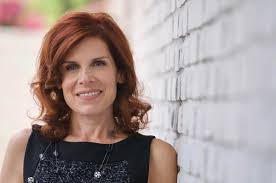 Dr. Ellen Antoine completed her residency in Emergency Medicine at Albert Einstein Medical Center in Philadelphia, Pennsylvania. She received her medical degree from Philadelphia College of Osteopathic Medicine and her Bachelor of Science degree in Biology from Tulane University in New Orleans, Louisiana.
In May 1997, Dr. Antoine took first place as the Resident Presenter at the SAEM Regional CPC Competition. She then went on to win first place as the Resident Presenter at the ACEP National CPC Competition in October of 1997. In June 1998, Dr. Antoine was awarded the William and Margaret Menin Award for Humanistic and Academic Achievements from Albert Einstein Medical Center. Following residency, Dr. Antoine took a position as faculty in an Emergency Medicine Residency Program at the Medical College of Georgia in Augusta, Georgia. She was named "Most Outstanding Teaching Faculty Member" both 1998 -1999 as well as 1999 – 2000. In 2002, Dr. Antoine was named a Fellow in American College of Emergency Physicians. She is dually board certified in Emergency Medicine (FACEP) and Integrative Holistic Medicine (ABIHM). Dr. Antoine was one of the first 100 practitioners to be certified in Functional Medicine by the Institute of Functional Medicine (IFMCP) in Federal Way, Washington. Dr. Antoine serves on the Medical Advisory Board for the MedFit Education Foundation.
After years of health issues plaguing her family, Dr. Antoine wanted to understand the underlying causes rather than just treat the symptoms. These are the tenets of Functional Medicine – An integrative, science-based healthcare approach that treats illness and promotes wellness by focusing assessment on the biochemically unique aspects of each patient, and then individually tailoring interventions to restore physiological, psychological, and structural balance. Through addressing root issues with appropriate diet, nutritional supplementation, optimizing detoxification, and making lifestyle improvements, Dr. Antoine was able to reverse her diagnosis of Lupus, an autoimmune condition, as well as heal from chronic infections. She was also able to improve behavioral concerns and academic weaknesses in several of her children and restore health to all of her family members. Because friends and other family members noticed the significant improvements in their health and requested a consultation, Dr. Antoine began a small medical practice out of her home where she saw patients for a couple of years. In 2011, Vine Healthcare® was officially founded. Dr. Antoine is committed to and passionate about partnering with her patients on their journey to optimal wellness. Her goal is to empower others with the knowledge of how to best care for their own bodies. She loves to educate others, including other practitioners, about the role lifestyle and diet play in health and healing.