9/17/19 WEBINAR | Sleep is Medicine
$9.95
LIVE PRESENTATION
Tuesday, September 17, 2019
10:00am PST / 1:00pm EST
If you can't watch live, a recording is sent to all registrants the day following the live broadcast.
Presented by Beverly Hosford, MS
Sleep good – feel good – nourish your body and mind. Sleep is correlated with improving emotional and mental health, losing weight, earning more money, attracting a healthy relationship, living longer, and performing better –  at work and in sports. There are many reasons why people struggle to get the sleep they want and need. The science of the circadian rhythm holds the answers on how to achieve the golden 7-9 hours of sleep each night. In this webinar, you will learn simple tips and strategies to help you and your clients get the sleep and subsequent energy desired.
---
THIS WEBINAR IS FREE FOR MedFit Network (MFN) professional members. Active MFN members should CLICK HERE & log in to your MFN account; free webinar registration is available on your MFN account dashboard.
If you're not yet an MFN member and would like to learn more about membership and its benefits (including free access to MedFit Classroom webinars), click here
Description
ABOUT THE PRESENTER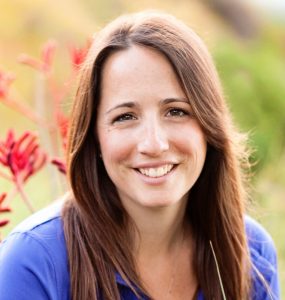 I'm a fitness entrepreneur, educator, writer and editor. My favorite topics are Anatomy, Body Awareness, Sleep, Recovery, Mindfulness and Business. I support trainers, coaches and teachers.
Personal trainers, massage therapists, pilates instructors, yoga teachers, chiropractors, physical therapists and health coaches are some of the professions I share experiences and knowledge with.
I have a bachelors degree in Exercise Science and a masters degree in Kinesiology. I'm an ACE Certified Personal Trainer. I've been teaching courses for fitness professionals and at the college level for 12 years.
Hands-on exploration and application of knowledge are the most efficient ways of absorbing information or learning a skill. As a college professor, recreation facility director, mentor, and fitness trainer I have used this method of teaching with thousands of my students/clients from around the world.
It's fun to lead the way for passionate wellness professionals, who impact their communities every day.  I get excited about the one-of-a-kind path that each individual is on.
Visit Beverly's website, BeverlyHosford.com. Join her FB community @sleepfitness and download a free sleep journal at BeverlyHosford.com/sleep.