What is Functional Medicine
$9.95
This webinar is no longer available. Please check out some of our other educational webinars.
Functional Medicine is a systems biology–based approach that focuses on identifying and addressing the root cause of disease. Each symptom or differential diagnosis may be one of many contributing to an individual's illness. Even when it's correct, a diagnosis can be the result of more than one cause. For example, depression can be caused by many different factors, including a poor microbiome or perhaps inflammation. Likewise, a cause such as inflammation may lead to a number of different diagnoses, including depression. The precise manifestation of each cause depends on the individual's genes, environment, and lifestyle, and only treatments that address the right cause will have lasting benefit beyond symptom suppression.
Join Dr. Tom O'Bryan for this webinar presentation to learn more about functional medicine.
Out of stock
Description
ABOUT THE PRESENTER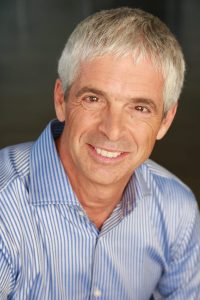 Tom O'Bryan, DC, CCN, DA CBN, is an internationally recognized speaker and writer on chronic disease and metabolic disorders. Founder of the website theDr, he organized the popular Gluten Summit in November 2013 and a second one in May 2016. Dr. O'Bryan has more than 30 years of experience as a functional medicine practitioner and is an adjunct professor at the Institute for Functional Medicine.
His 2016 ground-breaking book, winner of the National Book Award and ranked #1 in several categories on Amazon.com, The Autoimmune Fix outlines the step-by step development of degenerative diseases and gives the tools to identify our disease process years before the symptoms are obvious and how to turn your health around, one step at a time.
His second book, You Can Fix Your Brain: Just 1 Hour a Week to the Best Memory, Productivity, and Sleep You've Ever Had, was published in September 2018, offering a step-by-step approach to better cognitive function—being selective about what's on your fork, what's in your environment, and how you take care of yourself can make a world of difference.