7/6/21 WEBINAR | An Introduction to Trauma-Informed Care for Trainers
$9.95
LIVE PRESENTATION
Tuesday, July 6, 2021
10:00am PT (1:00pm ET)
IF YOU CAN'T WATCH LIVE, a recording is sent to all registrants the day following the live broadcast.
---
"Individual trauma results from an event, series of events, or set of circumstances that is experienced by an individual as physically or emotionally harmful or life-threatening and that has lasting adverse effects on the individual's functioning and mental, physical, social, emotional, or spiritual well-being."-(SAMHSA)
All fitness professionals will encounter clients who have suffered through trauma, whether relative, cumulative, complex, or community-based. The trauma they experience reaches far beyond the psychological domain and into the spiritual and physical, often with lasting adverse effects.
Consequently, it is imperative that all fitness professionals work from a trauma-informed lens. In this webinar, you will learn about trauma and its impact on wellbeing and health, as well as some introductory strategies to work more effectively with clients who have survived trauma.
Description
ABOUT THE PRESENTERS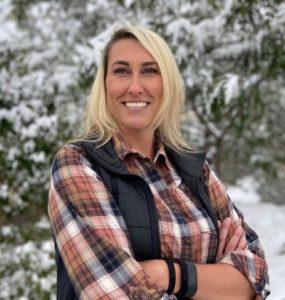 Dr. Blair Cano is a Navy veteran, licensed psychologist in Colorado and Hawaii, and founder/clinical director of Neurofeedback Colorado Springs. In the Navy, she served with VF-101, a fighter squadron based out of NAS Oceana in Virginia Beach, VA, where she worked as an avionics electrician on F-14 fighters. After leaving the Navy, she returned to Colorado Springs to finish her education.
Dr. Cano has a Bachelor's degree in Sociology/Criminology from CSU-Pueblo, and a certificate in Forensic Criminology. She holds two Master's degrees: Clinical Psychology from University of the Rockies and Clinical Psychopharmacology from Fairleigh Dickinson University and a Doctorate of Clinical Psychology from the University of the Rockies, with emphasis in neuropsychology. She spent 3 years (5,000 hours) training with a Board Certified Pediatric Neuropsychologist in Colorado Springs, to complete her internship and post-doctorate clinical hours. The training provided experience in neuropsychological assessment and rehabilitation of highly complex children and adults, most of which with co-morbid diagnoses. This is also where Dr. Cano was introduced to and trained in neurofeedback. Dr. Cano takes a unique and comprehensive approach to neuropsychological evaluation, considering neurodevelopmental and medical bases for debilitating psychological symptomology. As a retired Navy veteran, the doctor works extensively with the veteran and active duty military population and their families; advocating for a comprehensive mind-body assessment and treatment approach.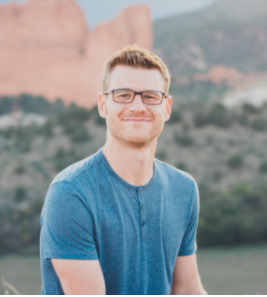 Dr. Trent Claypool is a Licensed Psychologist and Sport and Performance Psychologist in Monument, CO. He specializes in the treatment of trauma, interpersonal and sexual trauma, and works with athletes ranging from age group athletes to Olympians.
He is co-author of the American College Health Association's position statement, guidelines, and trauma-informed toolkit on sexual violence prevention on college campuses. He is an invited speaker on the topic of trauma-informed care and creating trauma-informed spaces and sought after to consult on creating trauma-informed policies, procedures, and spaces on colleges and sport teams across the country.
---