The Not So Sweet Truth About Artificial Sweeteners
$9.95
This webinar was live broadcast 4/23/19. You are purchasing a recording. You have 30 days from purchase date to download.
Presented by Regina Saxton, RDN, LDN
Today, approximately 2.1 billion people – nearly one-third of the world's population – are overweight or obese; with Americans tipping the scales at over 160 million. Nearly three-quarters of American men, more than 60% of women and over 30% of children under 20 years old are either obese or overweight.
As health and wellness professionals, we may encounter clients who choose to consume artificial sweeteners as part of their daily meal pattern in an effort to decrease total caloric intake in order to promote weight loss. Are they the answer to obesity and disease prevention? What are the differences in those different colored packets anyway?
In this webinar, Registered Dietitian Nutritionist Regina Saxton will uncover the sweet and not so sweet truths of artificial sweeteners currently on the market. After attending, participants will be able to:
Identify the 6 artificial sweeteners approved by the FDA and their associated brand names
Become familiar with the specific attributes of sugar substitutes
Recognize the differences in sweetness levels compared to sugar
Learn the recommended Acceptable Daily Intake (ADI)
Review what the evidenced-based research says about health risk
---
THIS WEBINAR IS FREE FOR MedFit Network (MFN) professional members. Active MFN members should CLICK HERE & log in to your MFN account; instructions for accessing past webinar recordings are available on your MFN account dashboard.
If you're not yet an MFN member and would like to learn more about membership and its benefits (including free access to MedFit Classroom webinars), click here
Description
ABOUT THE PRESENTER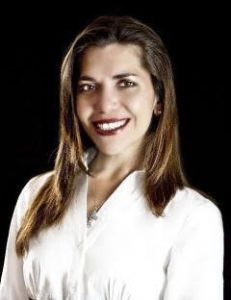 Regina Saxton is a Registered Dietitian Nutritionist and the president of Starting Point Wellness, LLC, a nutrition concierge company helping individuals establish a healthy relationship with food through behavior change strategies, balanced meal planning, functional laboratory testing and pharmaceutical-grade supplement recommendations.
Regina has over 20 years of experience in the field of dietetics and specializes in aging well with nutrition, reducing inflammation and food sensitivities while promoting healthy weight management interventions and disordered eating recovery. She also provides counseling on specific disease states such as, digestive disorders, diabetes and metabolic syndrome, heart conditions, cancer, and renal disease.
She offers professional speaking and worksite wellness presentations and consults with individual clients locally, as well as virtually across the country utilizing a telehealth platform and online nutrition programs. When she's not counseling clients, she may be found hiking the North Carolina and Georgia mountains, enjoying just about any activity on the water or researching her newest passion, crickets for human consumption with the team at paradoxprotein.com.