4/23/19 WEBINAR | The Not So Sweet Truth About Artificial Sweeteners
$9.95
LIVE PRESENTATION
Tuesday, April 23, 2019
10:00am PST / 1:00pm EST
If you can't watch live, a recording is sent to all registrants the day following the live broadcast.
Presented by Regina Saxton, RDN, LDN
Description coming soon.
---
THIS WEBINAR IS FREE FOR MedFit Network (MFN) professional members. Active MFN members should CLICK HERE & log in to your MFN account; free webinar registration is available on your MFN account dashboard.
If you're not yet an MFN member and would like to learn more about membership and its benefits (including free access to MedFit Classroom webinars), click here
Description
ABOUT THE PRESENTER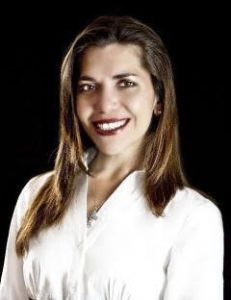 Since 1998, empowering individuals and motivating groups towards healthy lifestyle behavior modifications has been the passion of nationally recognized Registered and Licensed Dietitian Nutritionist Regina Saxton. She is a graduate from The University of Florida Food Science and Human Nutrition Program and completed her dietetic internship at the prestigious Mayo Clinic in Jacksonville, FL. As an active member of the Academy of Nutrition and Dietetics, she is a leader in providing expert-level and research-based sound nutritional education and advice.
Regina has practiced in a variety of settings including clinical, out-patient, corporate and community wellness, food service, governmental agencies and charitable organizations.  Her areas of specialization include integrative and functional medicine utilizing whole-food concepts, inflammation and food sensitivities, graceful aging through nutrition, healthy weight management strategies and disordered eating. She also provides counseling on the management of specific disease states such as, digestive disorders, diabetes and metabolic syndrome, heart conditions, cancer, and renal disease in which she is dedicated to providing safe and natural supplement recommendations as medically appropriate.
To better assist the clients and entities she consults with to achieve and maintain optimal health and nutrition, she founded Starting Point Wellness, LLC as a comprehensive nutrition concierge services company offering virtual and telehealth programs. Regina provides an environment of compassion and empathy with supportive, yet firm nutritional recommendations.  Her non-diet approach to fostering a healthy relationship with food aligns with her philosophy of living a life in balance physically, emotionally, mentally and spiritually which resonates throughout her consulting practice.
Visit her website, startingpointwellnessllc.com
---
SPONSORS