4/21/20 WEBINAR | Musculoskeletal and Ergonomics
$9.95
LIVE PRESENTATION
Tuesday, April 21, 2020
10:00am PST / 1:00pm EST
IF YOU CAN'T WATCH LIVE, a recording is sent to all registrants the day following the live broadcast.
Presented by Stewart Levy
Description coming soon.
---
MedFit Network professional members receive free access to this webinar. If you're a member, click here to log in to your account and access free registration. [Not yet a member? Click here to learn more about membership]
Description
ABOUT THE PRESENTER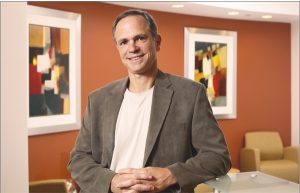 Stewart Levy R.Ph. is the President and founder of HealthWell Solutions, a Population Health Management Company which develops and manages customized solutions for all types of employers and healthcare organizations. Clients include major Fortune 500 Employers, Insurance Companies, Pharmaceutical Companies, Retail Chains / Clinics, Business Coalitions, Medical Fitness Centers, Technology Firms, and Health Promotion Organizations.
Stewart's 28-year healthcare career includes senior level sales and marketing positions in the pharmaceutical industry including Novo Nordisk and Merck focusing on trade accounts. He then became the Senior VP of Business Development with Impact Health a national health promotion organization prior to founding HealthWell Solutions. He has published a number of articles with the American Diabetes Association and American Heart Association on the impact of evidence-based wellness programs to support population health of employee populations.
Stewart has served as a consultant with Health and Human Services to support Building Healthier Communities for chronic disease prevention initiatives. In addition Stewart has been a consultant with the Convenient Care Association for its retail clinic members, NYBGH New York Business Group on Health to support its employer members on its education committee. Also serving on the National Association of Occupation Health Board and the Medical Fitness Association Outcomes Committee.
Stewart Levy has a Bachelor of Science Degree in Pharmacy from the University of Wisconsin and is a licensed Pharmacist. He completed a Masters Degree in Business (MBA) in Marketing, from Farleigh Dickinson University. Stewart has served on the advisory board of a number of health care organizations including the Institute of Health and Productivity Management (IHPM), Building Healthier Chicago, and Food Marketing Institute Most recently he has served as an Adjunct Professor at the Wharton Business School (Penn) working on Global Consulting Coursework .
---