4/16/19 WEBINAR | ​You Are NOT What You Eat, You Are What You Digest and Absorb
$9.95 – $23.50
LIVE PRESENTATION
Tuesday, April 16, 2019
10:00am PST / 1:00pm EST
If you can't watch live, a recording is sent to all registrants the day following the live broadcast.
Presented by Ashley Koff, RD
Today, there is a lot of credit being given for eating or drinking greens — but is the body getting the nutrients it needs at the cellular level and is it eliminating what it does not need, effectively and efficiently. Better digestion is at the core of any better health effort — you cannot reach any health goal without better digestion.
In this webinar, you will learn the tools to assess digestion and tips for how to optimize it as a first step to helping get you or your clients' better results.
Learning Objectives:
Define better digestion
Learn to assess digestion
Develop an understanding of nutrients specifically support better digestion
Learn to implement a better digestive health nutrition plan
---
Webinars are free for MFN professional members. Log in to your account for instructions.
Description
ABOUT THE PRESENTER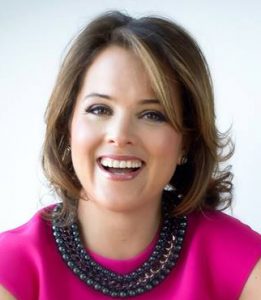 Ashley Koff RD is your better health enabler. For decades, Koff has helped thousands get and keep better health by learning to make their better not perfect nutrition choices more often.
A go-to nutrition expert for the country's leading doctors, media, companies and non-profit organizations, Koff regularly shares her Better Nutrition message with millions on national and local television, magazines and newspapers. Koff is a founding partner of Give Healthy, and in addition to her private practice, makes her better tools and real support available to anyone, anywhere with her online Better Nutrition membership. Koff is the author of two books and new audio / workbook program, "Road Trip to Better Health", has an award-winning social media platform and co-hosts the podcast "Take Out with Ashley and Robyn".
Currently living in Washington DC, Koff is re-learning trumpet, enjoys boxing workouts, and getting outdoors with Rerun, her dog.
Visit Ashley's website, ashleykoffapproved.com
---
SPONSORS