You Are NOT What You Eat, You Are What You Digest and Absorb
$9.95
This webinar was live broadcast on April 16, 2019. You are purchasing a recording. You have 30 days from purchase date to download.
Presented by Ashley Koff, RD
Today, there is a lot of credit being given for eating or drinking greens — but is the body getting the nutrients it needs at the cellular level and is it eliminating what it does not need, effectively and efficiently. Better digestion is at the core of any better health effort — you cannot reach any health goal without better digestion.
In this webinar, you will learn the tools to assess digestion and tips for how to optimize it as a first step to helping get you or your clients' better results.
Learning Objectives:
Define better digestion
Learn to assess digestion
Develop an understanding of nutrients specifically support better digestion
Learn to implement a better digestive health nutrition plan
---
THIS WEBINAR IS FREE FOR MedFit Network (MFN) professional members. Active MFN members should CLICK HERE & log in to your MFN account; instructions for free access to webinar recordings is available on your MFN account dashboard.
If you're not yet an MFN member and would like to learn more about membership and its benefits (including free access to MedFit Classroom webinars), click here
Description
ABOUT THE PRESENTER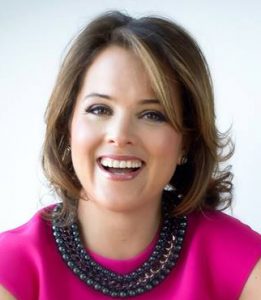 Your better health enabler, Koff helps empower you to make better nutrition choices more often. A 20+ year practitioner, media expert, author and speaker, Koff is currently the CEO of The Better Nutrition Program, a company that providers practitioner developed better nutrition assessment tools to practitioners and their patients to help them better assess current total nutrition to create and implement better recommendations. She's also the host of My Better Nutrition, an Alexa skill, featuring daily tips, pep talks and providing answers to popular nutrition questions.
To learn more about better nutrition tools visit TheBetterNutritionProgram.com, and for more information about Ashley Koff RD, visit AshleyKoffRD.com