Hardiness of Heart: Top 10 Tips
$9.95
Nurture the cardiovascular system through fortifying the five pillars of resilience, durability and robustness for the long haul. We strive for the heart to go, the blood to flow, the brain to know, so we can continue to grow, optimizing our healthspan for our game of life.
Presenter Pat Van Galen will summarize the Top 10 research-based habits and practices that enhance cardiovascular health for decades to come.
Out of stock
Description
ABOUT THE PRESENTER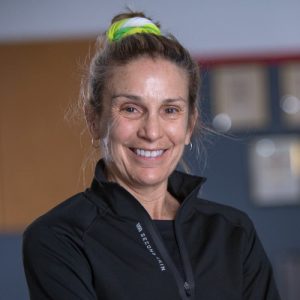 Pat VanGalen launched her professional career 40+ years ago in physical education and coaching, then spent the next 10 years in corporate-industrial fitness, health promotion, cardiac rehab and injury risk reduction programming design, implementation and management.
​In 1990, Pat expanded her services to designing and teaching personal training and group exercise certification courses, providing continuing education workshops, lecturing, tutoring, executive health coaching, and authoring lay and professional articles in Asia, Australia and the U.S.
​Pat has been a trainer and instructor prior to the existence of certifications. Her rehab-to-performance experience makes her a dynamic, informative and very inspiring speaker, trainer, teacher and coach.
Pat holds an MS in Physical Education, emphasizing Exercise Science and Cardiac Rehabilitation. Pat wrote her thesis on "Compliance in Cardiac Rehabilitation Exercise Programs." Her certifications include:
Certified Functional Strength Coach
ACSM Personal Trainer and Exercise Test Technologist [ACSM]
FMS1 and FCS certified
Functional Aging Specialist [FAI],
ACE certified Personal Trainer, Lifestyle & Weight Management Consultant, and Group Exercise Instructor
Network [Australia] Strength Professional Examiner, and Lifestyle Counselor in Weight Control [AALC-LEARN-Cooper]
---