2/18/20 WEBINAR | Shoulder Impingement and Rotator Cuff Repair: The Nuts & Bolts Behind Injury, Rehabilitation and Returning to the Gym Safely
$9.95
This webinar has been canceled. We are working on a re-schedule date.
LIVE PRESENTATION
Tuesday, February 18, 2020
10:00am PST / 1:00pm EST
IF YOU CAN'T WATCH LIVE, a recording is sent to all registrants the day following the live broadcast.
Presented by Chris Gellert
In this webinar, you'll…
Distinguish the difference between shoulder impingement and rotator cuff injury and accompanying risk factors with each.
Interpret safe vs. unsafe exercises for both shoulder impingement and rotator cuff injury that are evidence based.
Analyze the importance of static and dynamic rotator cuff strengthening exercises as part of a home/gym exercise program.
Learn three static and three dynamic scapular stabilization exercises for both shoulder impingement and rotator cuff injury.
Learn three safe effective core exercises for both shoulder impingement and rotator cuff injury.
---
Out of stock
Description
ABOUT THE PRESENTER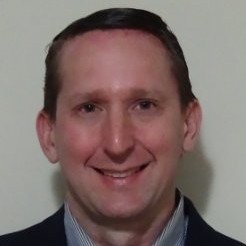 Chris Gellert is the CEO of Pinnacle Training & Consulting Systems (PTCS), a consulting and continuing education company, that provides evidenced-based with practical application educational material in the forms of home study courses, live seminars, articles, videos, DVDs, webinars, podcasts, advanced certifications and a complete mentoring system for personal trainers, physical therapists and health professionals.
Chris has 19 years of strong, diverse experience in treating movement dysfunctions, 20 years experience as a personal trainer and 15 years as an experienced international presenter. His clinical experience includes having worked in hospital, industrial rehabilitation, outpatient and private practice settings. Chris has extensive experience treating spinal injuries, sacroiliac, degenerative, sports and various movement dysfunctions including fascial dysfunctions. He holds an Advanced Master's degree in orthopedics & sports physical therapy from the University of South Australia, a Master's degree in physical therapy from Nova Southeastern University and B.S. in Marketing from SUNY Plattsburgh. He will be pursuing a Fellowship in orthopedics and manual therapy in the near future. One unique quality is that Chris is both a practicing physical therapist and personal trainer.
Chris is the author of Understanding Human Movement, Human Movement Analysis, Essence of Integrative Training, Foundation of Periodization Training and Understanding Common Movement Dysfunctions. All of these courses are part of the Advanced Training Specialist (ATS) Certification created by PTCS. In addition, he is the author/creator of Certified Post Rehabilitation Specialist (CPRS), a dynamic certification that examines human movement, post-rehabilitation training and teaches the 'why' behind working with any client.
---