11/9/21 WEBINAR | Overcoming Fatigue Through Movement
$9.95
LIVE PRESENTATION
Tuesday, November 2, 2021
10:00am PT (1:00pm ET)
IF YOU CAN'T WATCH LIVE, a recording is sent to all registrants the day following the live broadcast.
---
For those 40 & over, it's time to reclaim your wellness, fitness and relationships with Overcoming Fatigue Through Movement.
Together we will discover what is holding you back & what is moving your forward learning new tools to achieve a fuller more active lifestyle by overcoming fatigue through movement.
A previous attendee says, "It was more than interesting to watch the faces of the audience as they absorbed the oh-so-valuable information on the importance of staying active. Most people with autoimmune issues live with substantial fatigue. The inclination is to preserve energy by staying still. The reality is the more you sit, the more you sit! On the other hand, the more one moves, the easier it becomes. Do watch and enjoy this program. It may just change your life."
Description
ABOUT THE PRESENTERS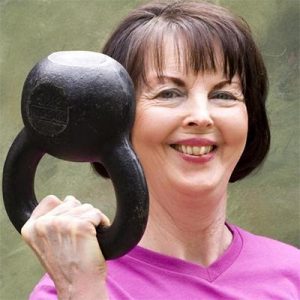 Leanne Wylet — a.k.a. The Kettlebell Lady — is a Mastery Coach assisting others in transformations in the areas of health, fitness & relationships.
Leanne came back from a seatbelt injury that left her disabled and with two major illnesses. Her body is now restored. She takes the skills developed plus academic training to work with individuals in all walks of life from youth to those in their golden years.
Leanne's specialties include:
Orthopedic Exercise (OE)
Functional Movement- C (FMS)
American Council on Exercise ACE & NCCA Fitness Instructor
Hard Style/High Intensity Fitness Kettlebell Instructor
Be Fit Group Instructor
MS Autoimmunity Instructor
Copy Writing Academy & Master Transformation Coach, Lurn Certified.
Instruct the 24 Form Tai Chi (exercise not martial arts application).
---