11/19/19 WEBINAR | Recognize the Aging Thyroid and Resuscitating the Guardian of Metabolism Back to Life Through Diet and Program Design
$9.95
LIVE PRESENTATION
Tuesday, November 19
10:00am PST / 1:00pm EST
If you can't watch live, a recording is sent to all registrants the day following the live broadcast.
Presented by Dr. Heather Clawson
This informative and entertaining webinar will present the unique challenges of overcoming weight loss and program goals when the primary gland responsible for metabolism begins to fail.  Participants will walk away with a comprehensive understanding of what the thyroid gland does, signs that it is not performing, and the lifestyle, program design, and treatment changes that need to be made, which are often complicated or missed due to the onset of menopause.  Hypothyroidism in older females can be an overwhelming annoyance to those affected, but that just means we have to use the tools that will be taught in this course and be more aggressive at fighting than the thyroid is at failing.
---
THIS WEBINAR IS FREE FOR MedFit Network (MFN) professional members. Active MFN members should CLICK HERE & log in to your MFN account; free webinar registration is available on your MFN account dashboard.
If you're not yet an MFN member and would like to learn more about membership and its benefits (including free access to MedFit Classroom webinars), click here
Description
ABOUT THE PRESENTER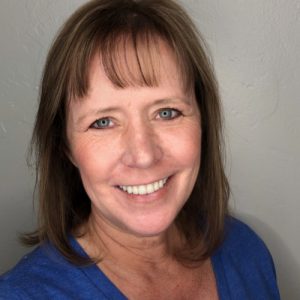 Dr. Heather Clawson is a nonclinical physician with a strong background in fitness, both before and after her medical training.  She has the unique ability to take medical issues, convert them into fitness terms, and then deliver that information in an easy to understand way for the person in front of her. She's been involved in fitness for almost her entire life, and she has extensive ICU experience, but she has chosen to use her medical knowledge on the other side of medicine — before a person becomes a chart, labs, and a room number. She starts at the very beginning, when there is still a chance to take a different fork in the road. She then tops it all off with so many different ways to stay motivated and adherent.  That is the information that she delivers when she is presenting at a conference, writing a correspondence course, or writing a blog. There are so many, if not all, medical conditions that can be positively impacted with an appropriate exercise program. The challenges we face are designing the correct program for the medical condition, choosing an exercise program that will provide the individual joy, and then measuring progress and showing whomever it is that it is possible. Fitness is possible, and it does not matter how many times it's been attempted in the past, there is still a path to success. It just hasn't been discovered yet. Adherence is the key to making a Medical Difference, and the appropriate program design and motivation makes the difference for things that really matter, like our heart, or our lungs, our metabolism, or our grandchildren.  The list can go on and on.
She is a graduate of the University of Arizona in Tucson. Her undergraduate degree is a Bachelor of Science in Microbiology and Immunology, and she has a Doctorate in Medicine. She continued her medical studies in an Internal Medicine Residency, where she was given the opportunity to prioritize her time in the ICU, maintaining ventilator settings, running codes, and treating Infectious Diseases and preventing Multi-system Organ Failure.  Multi-System Organ Failure are four words you never want to hear, but they are inevitable if the human body is not able to move. Movement…. movement is all it takes to prevent so many illnesses and prolong so many lives.
Dr. Clawson has been a National Presenter for all major Fitness Certifications for 15 years, has developed well over a thousand Personal Trainers and Fitness Managers, and currently lives in South Florida. Somewhere in her master plan, she managed to pick two of the hottest places in the US to learn and live. You would think it's a matter of common sense, but we have discovered, she is allergic to snow.
Dr. Clawson also welcomes suggestion for future topics and comments; please connect with her on LinkedIn, if you would like to have a one on one message session with her.