10/29/19 WEBINAR | Going to the Next Level: Diagnosing Movement Dysfunction to INDIVIDUALIZE Your Corrective Exercise Programming
$9.95
LIVE PRESENTATION
Tuesday, October 29
10:00am PST / 1:00pm EST
If you can't watch live, a recording is sent to all registrants the day following the live broadcast.
Presented by Dr. Mark Erickson
DESCRIPTION COMING SOON.
---
THIS WEBINAR IS FREE FOR MedFit Network (MFN) professional members. Active MFN members should CLICK HERE & log in to your MFN account; free webinar registration is available on your MFN account dashboard.
If you're not yet an MFN member and would like to learn more about membership and its benefits (including free access to MedFit Classroom webinars), click here
Description
ABOUT THE PRESENTER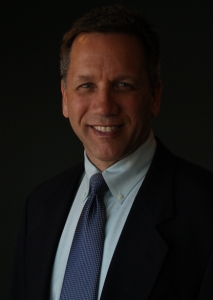 Dr. Mark Erickson, PT, MA, DScPT, OSC, COMT, holds an Associate Professor faculty position within the Doctor of Physical Therapy Program at Florida Gulf Coast University where he teaches Therapeutic Exercise, Orthopedic Assessment and Rehabilitation, Clinical Reasoning, and Care and Prevention of Human Performance Injuries.
Dr. Erickson has been practicing physical therapy thirty-five years and teaching in entry-level PT, orthopedic residency and post-professional continuing education for twenty-seven years.  He has a very active scholarly agenda focused on innovative teaching and learning, clinical reasoning, manual therapy, orthopedic assessment and treatment, and integrated patient care.  He is also a certified Feldenkrais Practitioner and applies body awareness into both patient care and student learning.
Dr. Erickson is a dynamic speaker and has presented at several national and regional conferences on multiple topics.  He also owns and operates a private practice focusing on persistent pain, orthopedic injury and surgery, golf fitness and rehabilitation, and the performing arts.